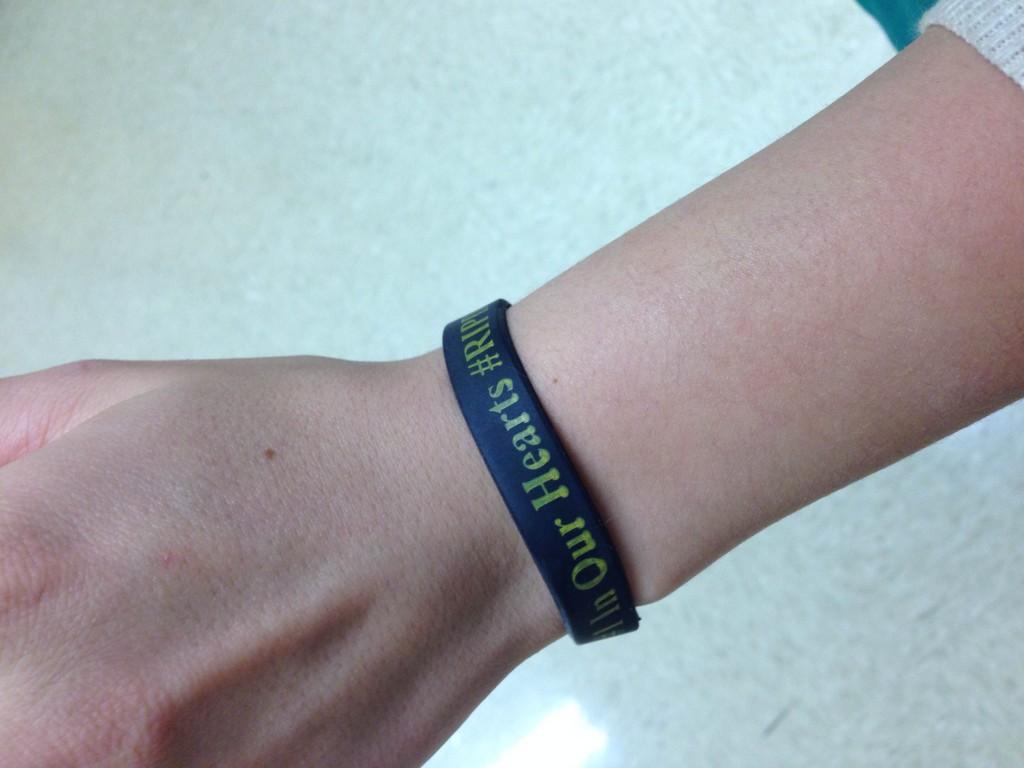 Rachel Rosenstock
   After the recent passing of SM West football player Andre Maloney, Oct. 4, the Overland Park community has created several ways to donate to the Maloney family. Junior Josh Dale, a SM West student, started selling bracelets, and South junior Chloe Matthews got involved.
   'He sold them at West; I sold them here," Matthews said. "And then we just met up basically every day for the past week and half to exchange money and bracelets."
   The bracelets, which say "#29 On The Field, #1 In Our Hearts #RIPDre" are sold for $3, and Matthews is still taking orders as of Oct. 17.
   "I tweeted about it, I made announcements at lunch, there was a freshman who contacted me right away and I was like, I don't know a lot of the underclassmen: spread the word, so she told people about it," Matthews said. "People came up to me, they were texting me and DMing me on Twitter."
   The Kansas City Chiefs donated six footballs signed by Tamba Hali, one of them will be given away as a prize for donating to the Maloney family at the game tonight. There will be two boxes, one from donations to the family, and one will be for entry to win the football. The Tom Karlin Foundation is donating $1 for every follower on Twitter to the Maloney family, up to $1500.
   "Not a lot of us knew him, but we're a family," Matthews said.  "Just the support from the Shawnee Mission Community is awesome, because the profit on those bracelets goes to Andre's family."