'Shrek' Movie Night Promotes Suicide Awareness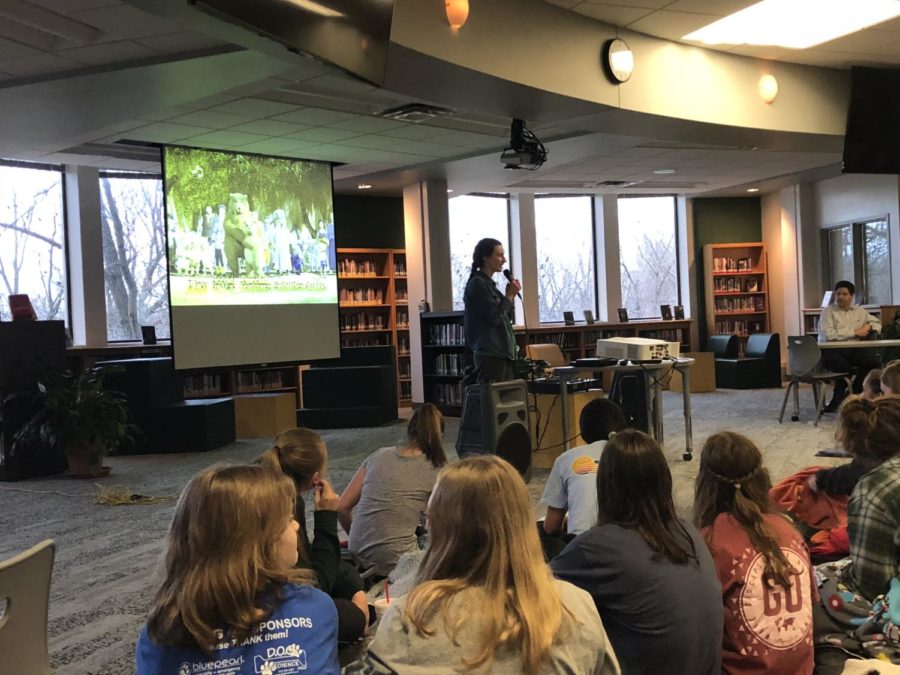 Avery Woods, Assistant Editor in Chief, Sports Editor
April 23, 2018
At 7 p.m. on a Wednesday night, students filed into the Learning Commons with their pillows, blankets and tickets in hand, ready for a night of watching "Shrek".
The night was sponsored by StuCo and was created to sponsor suicide awareness. The organization that sponsored it is SPEAK UP For Suicide Prevention.
The event was scheduled to happen in the stadium, with "Shrek" being shown on the jumbotron, but the weather didn't cooperate.
"It was kind of disappointing that it wasn't in the stadium; we were really excited about that," junior Emma Ross, a member of StuCo, said.
The StuCo members had to sell five tickets for the night. Tickets were $5, and all proceeds went to SPEAK UP. The organization will be starting a program at South next year.
"I thought it was cool that we were supporting a cause that will benefit our school next year," Ross said.
The night began with hot dogs cooked by StuCo members. As they ate, students listened to a brief introduction by the directors of SPEAK UP. Then the lights went down and the movie began. Students laid down on their pillows and blankets and enjoyed the film.
"It was fun. There were more people there than we thought," Ross said.