South narrowly loses to East in overtime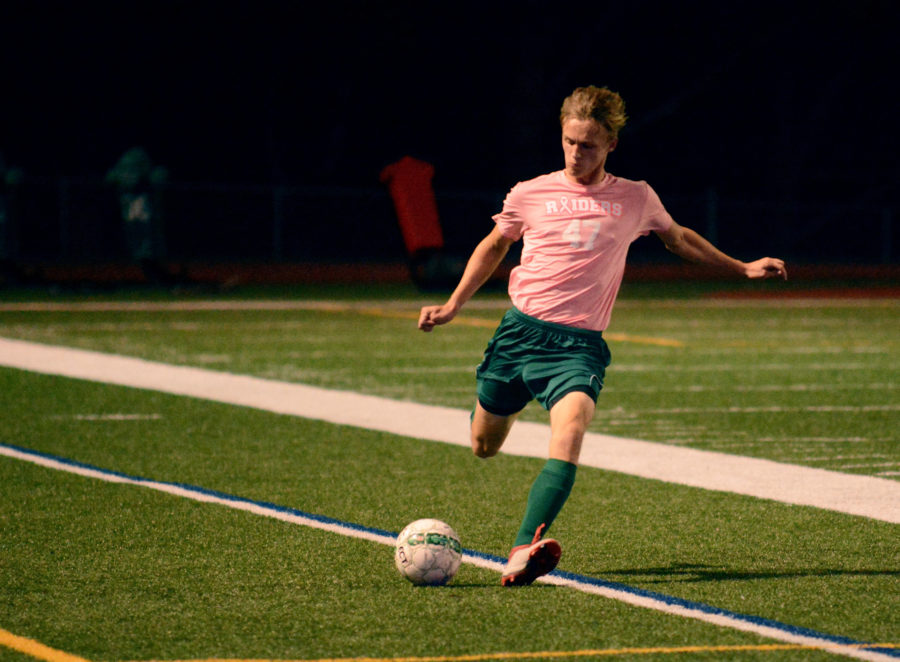 Tuesday night South lost to longtime rivals Shawnee Mission East in a very close game.
The boys team can't seem to catch a break this season, and Tuesday was no different as they tried to keep up with East until the last minute.
The game took a bad turn when coach Matt Gordon received a yellow card for talking to the opposing team. Shortly after, the Lancers scored in the 25th minute on the ensuing free kick.
With only six minutes left to go in the half, junior Henry Cintra received a double yellow for "mouthing off" to the ref. The crowd wasn't happy at all with the call, especially since there didn't seem to be any sort of physical play to cause him getting carded.
"…the other player cleated me in the leg and I said he needed to see that it went through my leg and then apparently on my way out I said something and I guess that's a yellow too," Cintra said when asked about what happened on the play.
The ejection caused South to play with only 10 men the rest of the game, which would prove to be costly.
South fans seemed to be disengaging as the game went on until junior Jonathan Young II scored a header on an assist from sophomore Gabriel Cisneros to equalize the score in the ninth.
South then managed to hold off the attacking Lancers just long enough for overtime to ensue. Less than two minutes into overtime, East scored the golden goal on a cross, ending the game.
South's record of 1-9 may make them look worse than they actually are. They have lost four games in the literal last minute or in overtime this season, putting them at the near the bottom of the Sunflower league rankings.
"Early on we deserved our record, we lost all the games we should have lost because we were playing pretty bad but recently we've gotten better and I think our record should probably be better," senior Broc Pashia said.
South's next game is an away game this Thursday against Lawrence High.