Zach's Snacks
Satisfying to any appetite.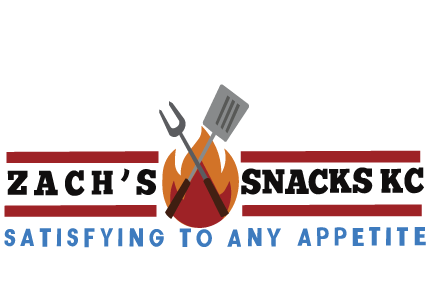 As you see sophomore Zach Redick walk along the halls, you might notice his professional attire and sense of authority. Redick not only dresses professionally, but is very professional as he runs his own business. As a seventh grader, Redick first started his small snack business that has now grown to pop up shops, catering and even a food truck. Zach's Snacks KC, Redick's company, mainly does service in the Kansas City area, but also Overland Park. He also caters out of town occasionally, including places like Baltimore, Maryland. He has even catered for radio stations with up to two hundred people. 
"I started selling snacks at school and it just fired up from there,'' Redick said.
He went on to explain that he was able to get his name out there by selling burgers at First Fridays.
"We're famous for our burgers so we do First Fridays on 18th and Vine so we started that and then I started doing business cards and handing them out," Redick said.
He now even has to hire employees and chefs for some of his catering events. 
"Having a teenage employer makes for a pretty different environment; [the employees] try to not say anything about it," Redick said. 
With Redick's dedication to his business, he has had to make some sacrifices. 
"I actually was playing football too at first, but now I have to step away this year so I can focus on my business right now like my sister did. She also has a business and she graduated a year early so she can focus more on her business before she went off to college," Redick said.
His sister, Zackaria Clay, is a fashion designer and does makeup. She just came out with a new lipstick and does fashion shows. The two siblings often do combined events where Zach provides the food for Zackaria's fashion events. Watching his older sister do all these things for her business helped inspire Redick to be where he is today. He hopes to continue his business forever, but is not willing to stop there. He hopes one day, to run for office.
"I already have my slogan in my phone. I want to be President because I know things need to change," Redick said. Whether he will make it all the way to the office is unknown now, but it is clear that his dedication to his business has gotten him far.
He works four or five times per week and tries to keep his events for the weekends. His average day includes him going to school and then going off to work or meetings. He even plans to come out with a new product called a Zach Pack that is similar to a lunchable. Zach's Snacks KC is a prime example of Redick's dedication and hard work. 
"Keep pushing and have faith," Redick said.