Brotherly Love
Sophomore Sophia Caruso shares her story about living with her brother.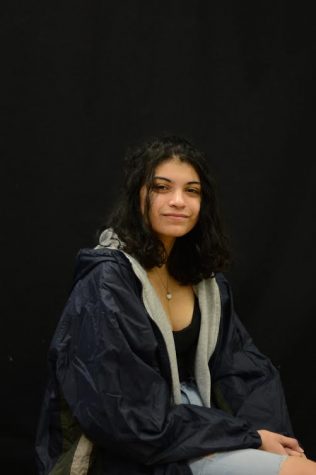 Living in Johnson County, it is assumed that most students go to their parents for guidance and support. For sophomore Sophia Caruso, asking her parents for advice on school or life isn't an option. Sophia's mom passed away when she was little and her dad passed away in middle school. Thus, her family dynamic doesn't fall under the social norm. Her legal guardian is her older brother, Nico Caruso. 
"A lot of people – whenever I tell them about my living situation – they are all like, 'Oh, I'm so sorry,' but they don't really have anything to be sorry for," Sophia said. 
The Carusos' parents passed away at different times from struggles with alcoholism. Sophia has been living with her brother for the past three years. 
"He does a good job of not trying to replace my parents, but he still acts like my brother. He just has to be more responsible," Sophia said. 
Sophia and Nico had a positive sibling relationship throughout their childhood, but when he became her official guardian, it only grew stronger. 
"It's like they say – it takes a village, and I'm pretty darn lucky to have a better village than I could ever have asked for. And my job is easy when I have such a resilient little sister who demonstrates responsibility and good judgment that is truly beyond her years," Nico said. 
Nico graduated from Shawnee Mission South in 2014. He then attended UMKC and majored in music education with a choral emphasis. He now works at McLain's Bakery as well as shoe store Johnston & Murphy. 
"I truly admire Sophia because she doesn't let her living situation define her; she is still energetic and outgoing," junior Steven Yuen said. 
Sophia and Yuen met during South's production of "Peter Pan" last school year, where they initially bonded over a passion for theater. They became exponentially closer this year, performing on the competitive poetry team Louder Than a Bomb. 
"I'm still having the same life experiences as you do; I just don't live with my parents," Sophia said.