New Boy's Soccer Head Coach at South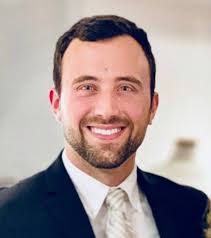 Evan Shibel, Assistant Editor-In-Chief & Sports Editor
May 13, 2020
As the Shawnee Mission South boys soccer team looks to usher in a new era of the program after former coach Matt Gordon stepped down near the end of last season, the squad will be led by new head coach and science teacher Aaron Dean. There is a very mixed sense amongst some of the returning Varsity players as they look forward to next season with a new coach at the helm.
"Coach Dean is known at South for being the cool or fun teacher who is really good at connecting with his students on a more personal level," junior Philip Nuñez said. "This is something I have noticed on the field as he has always been the favored coach in the program, not just for his sense of the sport, but mainly for the way he can connect with the players."
While many players are excited for the new leadership on the team, there is still some optimism around his knowledge and tactics that he may bring towards the game. Many players are fearful that he will run a similar system as Gordon's previous one, including the same drills, formation during the game and style of play, which was one of the major concerns around the team as Gordon made his exit last year. 
One thing that is not in doubt is his great leadership and motivational skills.
"He is really good at motivating kids. He is fun, likes to joke around and have a good time and he is a very likeable person," junior Eli Thurston said. 
Overall, players, parents and fans alike are looking forward to what Dean can bring to the program next season.