Dunkin vs. Starbucks
Staff writer takes on the popular chain-coffee debate
The decades- long debate: Starbucks vs. Dunkin'? A poll posted to @thepatriot Instagram showed 84% of students prefer Starbucks while 16% prefer Dunkin Donuts.
In my opinion this result stems from the inconsistency of Dunkin' Donuts. Every coffee order at Dunkin' tastes different while at Starbucks you know exactly what you are getting. There is even a trend on TikTok where people order their daily coffee at Dunkin' Donuts. Then after trying they decide if the coffee tastes good or if it tastes like "dog water".
Starbucks also offers a wider range of seasonal items and has increased in popularity with their pumpkin cream cold brew. They are known for their holiday cups and overall atmosphere while Dunkins is less apparent and not as advertised.
I also believe that Starbucks is seen as more popular here in the midwest compared to places like the east coast. Starbucks establishments are far more easier to find around the Overland Park area compared to Dunkin' Donuts locations.
Starbucks can be seen as more of a place to study and hangout compared to Dunkin which seems less available for a study session.
Dunkin' isn't all bad though. The coffee offered there is cheaper and is served in cups much larger than Starbucks. They also offer a wide variety of foods from stuffed mini bagels to breakfast sandwiches.
Leave a Comment
About the Writer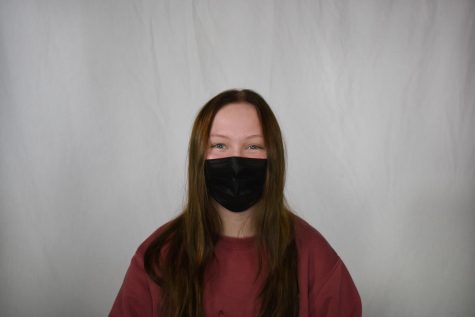 Annie Caswell, News Editor
Annie Caswell is a Sophomore and the News Editor for the Patriot. Annie has been on staff for two years and enjoys writing feature stories. Annie has been...