The Path Less Chosen
For many, picking a college major is one of the most crucial decisions one can make. For some, a major might fall under medical or business, but what happens when a major takes place in a plane as a pilot or on the football field recording the action. For seniors Chloe Cox and Egan Kelly these majors are real possibilities.
Starting sophomore year Kelly was approached by Coach Kanard asking if he would be interested in helping film the up-and-coming football season. After enjoying the season of football filming Kelly decided to also help film during the basketball season as well. When it was time to look into college Kelly knew exactly what he wanted to do.
"I reached out to some colleges to see if they would be interested in having me do that [filming] for them. I got offered a job at Nebraska and I'll be going there to [film] for there football team," said Kelly.
Filming was a passion born out of boredom for Kelly in order to fill his free time. Luckily for him, he is able to turn a time filler into a career. Not only does this passion allow for money in his pocket but also allows Kelley to see the game from a different aspect.
"Getting to see the other side of what actually goes into preparing for the games and just kind of seeing that there is more to the game," said Kelly
While there is a lot that goes into preparing for a game there is also a lot that goes into being a pilot. Chloe Cox plans on attending Nebreska University as well to major in aviation with a focus in professional pilots.
"I just thought that it would be literally be the coolest job ever. Like I get to be up in the clouds all day and have fantastic views and travel," said Cox.
After finding inspiration from her own time in planes Cox decided that a career up in the sky was the right choice for her. With excitement stirring around flying in the first week of school Cox is ready to fasten her seatbelt and take off.
Leave a Comment
About the Writer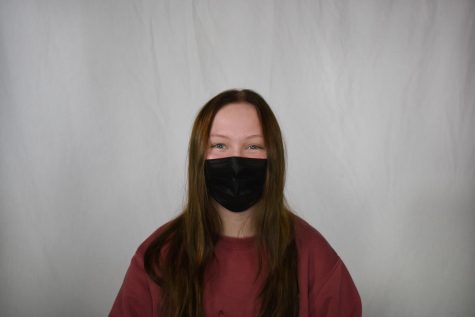 Annie Caswell, News Editor
Annie Caswell is a Sophomore and the News Editor for the Patriot. Annie has been on staff for two years and enjoys writing feature stories. Annie has been...