International Club Welcomes New Foreign Exchange Students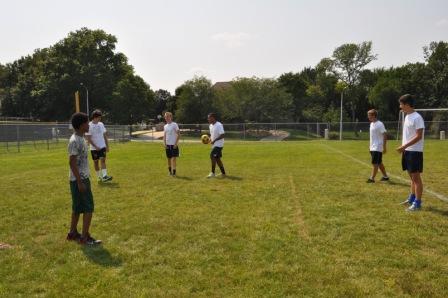 As classes start again, South will have seven different world cultures gracing the hall.  12 foreign exchange students from countries such as Sweden, Mozambique, Brasil, Germany, Belgium, Holland and Italy are making the year-long stay.  After the initial bombardment of the first day, the students have settled down and starting to relax and enjoy their time in America.
"It's been awesome.  It's been a lot of homework in history, I'm not used to that, but it still is a lot of fun," Swedish student Adam Naumburg said.
International Club president Ben Bernard says the aim of the Club is to make the exchange students feel welcome and become familiar with American culture.
"By getting all the kids to come to International Club, it's easier to meet new people," Bernard said.  "Because I know in class it's kind of hard to get to know people, especially if you're speaking a foreign language."
"People are very nice and friendly with me," Belgian student Maelle Charpentier said.
Charpentier has enjoyed the first two weeks away from home, and is looking forward to prom and graduation as typical American experiences.
International Club is open to anyone looking to help make these students feel welcome at school, and they meet monthly by holding contests such as pie-making for Thanksgiving and gingerbread house making for Christmastime. Their first meeting will be late August or early September.
"It's open to everyone," Bernard said.  "It's meant so the foreign exchange students can get to know kids at South better, so the more the merrier."
Leave a Comment