Mail In Bond Issue Passes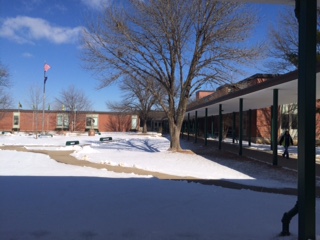 In the district's first mail in election, the $223 million bond issue passed by a landslide vote. This bond will help provide improvements in many areas of the district such as security upgrades, school remodels, a new aquatic and wellness center, and many general renovations.
The bond passed by approximately 83 percent in favor and 17 percent in opposition. As of Jan. 24, out of 139,485 ballots that were issued to voters, 34,218 votes came back in favor of the bond and 8,253 came back in opposition.
The bond will allow for the new aquatic and wellness center to be constructed at the south end of the stadium, where the tennis courts are currently. It will feature a 50-meter competition pool and diving wells. It will enable the district to safely host large swim meets as opposed to the small dual meets they host now.
In addition to the aquatic center, the district will also be making renovations to the stadium. Construction on both these projects will not begin until next year at the earliest.
"The plan is to minimize disruption. We do not anticipate any negative impact [from construction]," athletic director John Johnson said.
New security will also be implemented at every school in the district as a result of the bond being passed. More technology upgrades are also expected.
Five elementary schools will also be torn down and rebuilt as a result of the bond. Rhein Benninghoven, Crestview, Trailwood, Briarwood, and a West area school that has yet to be announced will be rebuilt, one from every high school area.
Other projects include the replacement of the district's 20 year old air conditioning systems, the replacement of practice field turf at middle schools and high schools, upgrades to little theaters at the high schools, replacement of roofs, floor and ceiling tiles, and remodeling to kitchens to make them full-service in all schools.
Construction plans for these projects have not yet been announced.