Cappuccino Days Today and Tomorrow
Project Graduation is hosting Cappuccino Days February 10 and 11. Parent volunteers will be selling baked goods, candy, hot chocolate, and cappuccinos. The proceeds will benefit the seniors' graduation after-party at Power Play, along with prizes and raffles for the graduates at the party. The money based on this fundraiser will specifically be used to pay for the busses that will transport students to and from Power Play.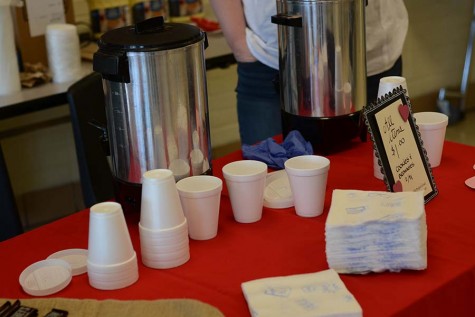 "We host a party for after graduation in a safe, fun environment," Project Graduation parent member Marie Hunter said.
National Honors Society students donated 40 dozen baked goods, and they receive volunteer hours for their donations. Project Graduation will be selling their items in the cafeteria during the school day, but cannot sell before or after school, or during lunch. These restrictions are due to the new health rules that were implemented last year. Per the new rules, there may only be two bake sales during the year. Project Graduation secured one of those spots through the help of Principal Todd Dain and hopes to make good use out of the proceeds.