Girls Soccer Pumped up for Season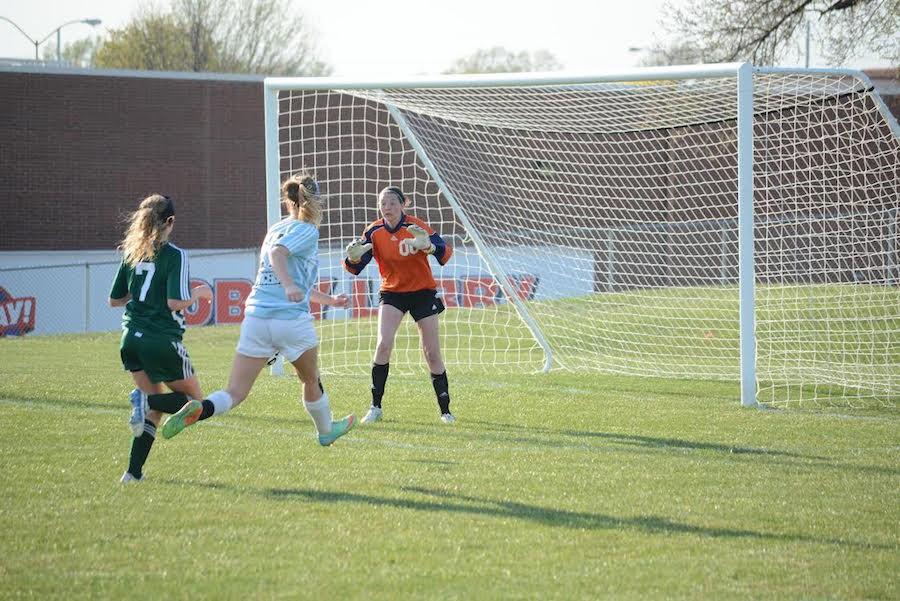 Michaela Regalado, Heritage Reporter
April 19, 2016
Running onto the field getting ready for a soccer game, these girls have different things going through their minds.
"I feel happy, excited and very into the game while it is happening," sophomore Savannah Morgan said.
She played as a mid defender on the JV team. To help Morgan prepare for her game she sometimes tapped her toes before they started. When she ran onto the field the only thing going through her head was "Oh crap, here it comes."
Sophomore and defender Maddy Mendez also felt happy when on the field.
"When playing soccer I feel really happy and relaxed," Mendez said. "Playing good and paying attention is what goes through my mind during the game."
Junior Emily Carballo, also a defender, had a ritual to feel relaxed on the field.
"Sometimes before my games, I ask God for help with a small little prayer," Carballo said. "During the game I normally have a good feeling and my mind clears up. It's a bit relaxing." 
While on the field, the main thing going though her mind if they're losing, is finding ways to keep trying.
"I mainly just keep trying to have positive thought during the entire game," Carballo said.
Hopefully this will be a good season for the girls soccer teams.