Players Hold on to Baseball Superstitions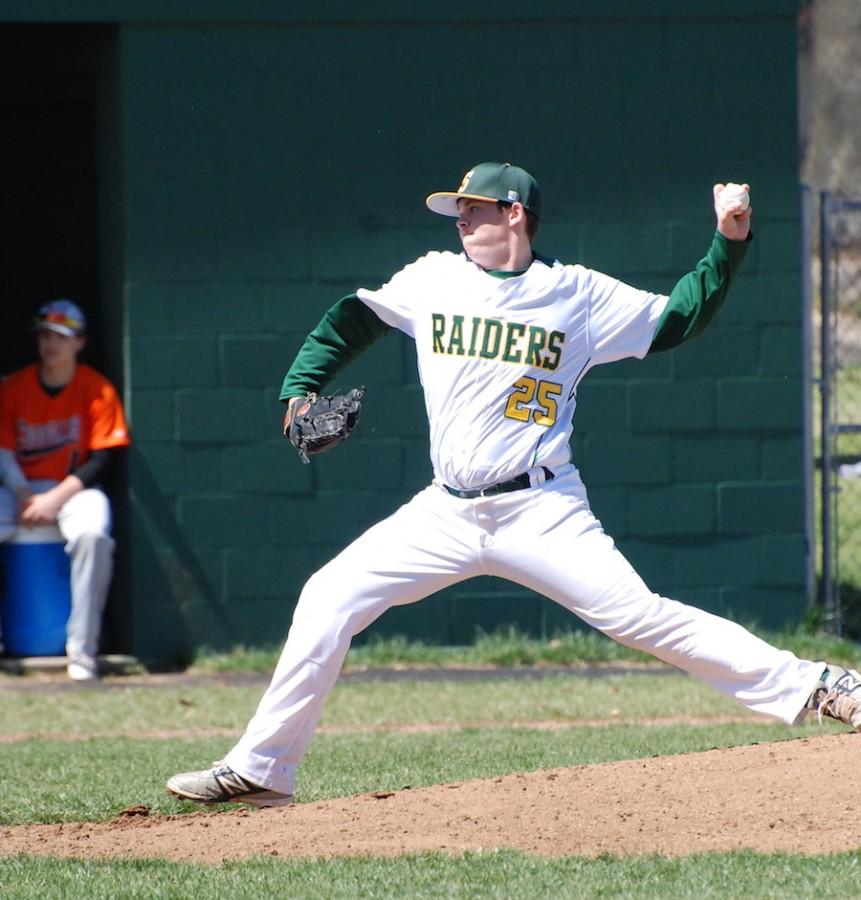 Maddy Westcott, Heritage Reporter
April 21, 2016
Relaxing in the passenger seat munching on some Popeye's just purchased by his dad was the way freshman Kennedy Rater has been arriving at his baseball games since fifth  grade.
"It just gives me more energy and tastes good," Rater said.
Baseball players were known for possibly being the most superstitious in the world of sports. Some superstitions were more common, such as spitting into your hand before picking up the bat to bring good luck. Others, not as much. Senior Matt Cashman also  had a superstition based on calories consumed, if he played well at a game he ate the same meal for the next game. Jamming to one's favorite genre of music before a game is also a way a lot of athletes warm up and get in the zone.
"I listen to heavy Skrillex on my ride to each game," junior Matthew
Peck said.
Stepping up to bat, some baseball players have a routine while they are on the plate. Sophomore Griffin Larsen has been hitting both of his cleats with his bat before every at bat for three years.
"It prepares me mentally for the bat and forces me to think about my foot going down," Larsen said.
Superstitions can be more complex than others. Freshman Yale Dorsey always steps in with his right foot, hits the back and front corners, swings forward twice, steps in again with his left foot, readress' his right foot, then finally swings.
"It looks cool, I've always done it, and Alex Rodriguez does it," Dorsey said.
Religion can also be a factor on superstitions. Senior Briley Buckley has drawn crosses in the dirt before hitting or pitching for as long as he can remember.
"To me, with my religious beliefs, it makes me feel like he (God) is there with me and relates to one of my favorite Bible verses, Philippians 4:13," Buckley said.
Even something as small as keeping your credit card in your right pocket at every game counts as a superstition, just ask senior Alex Renfrew.