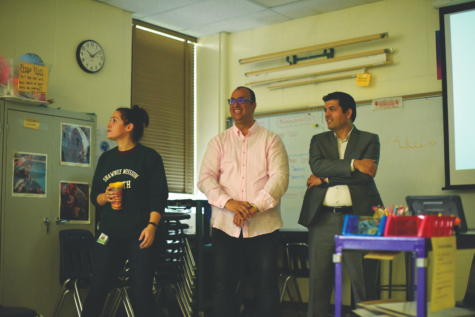 Gini Horton and Elias Henderson

September 25, 2019
Walking at a quick pace, students led African government officials through the school. The government officials were anybody from lawyers to law enforcement.There were 25 in all, including four interpreters. Students led four groups on tours of the school, to sit in and watch a government class, a...

Miah Clark, J1 Reporter

October 1, 2015
Megan Smith is a freshman with a flavor for foreign language, enrolled in French 3 alongside mostly upperclassmen. Like most incoming students at the high school, she shares her struggles and and experience with an advanced class like French 3, as well as how the class affects her in real ...