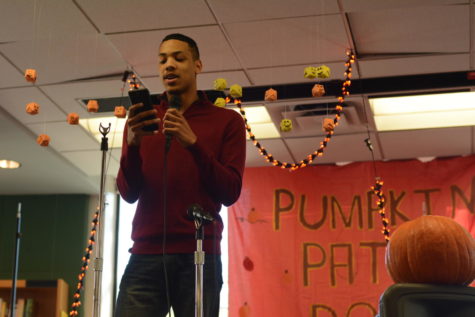 Annalie Polen, Reporter

October 28, 2018

Filed under A & E, Online Carousel
The opportunity to see people of all kinds speak their mind can be held at the pumpkin patch poetry slam. Bring your soccer players, your actors, your writers and your football players and see them as they write about stereotypes, racism, love and even hot dogs. Freshman Avigail Blacksmith performed bo...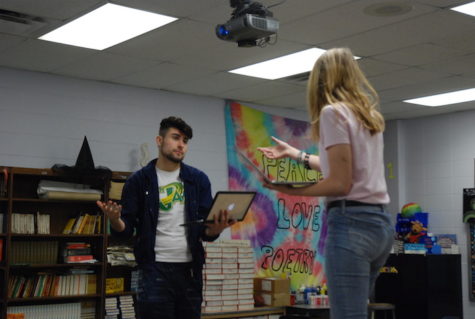 Amelia Holcomb, Editor-In-Chief

March 29, 2017

Filed under Q&A
After introducing the Louder than a Bomb (LTAB) competition to South's poets three years ago, English teacher Caroline Ewing has watched the program grow. This year's team took first place in their first bout of the competition, and will compete in semi-finals tonight, Wednesday, March 29. The team needs...