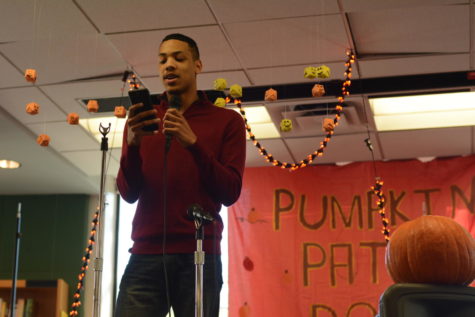 Annalie Polen, Reporter

October 28, 2018

Filed under A & E, Online Carousel
The opportunity to see people of all kinds speak their mind can be held at the pumpkin patch poetry slam. Bring your soccer players, your actors, your writers and your football players and see them as they write about stereotypes, racism, love and even hot dogs. Freshman Avigail Blacksmith performed bo...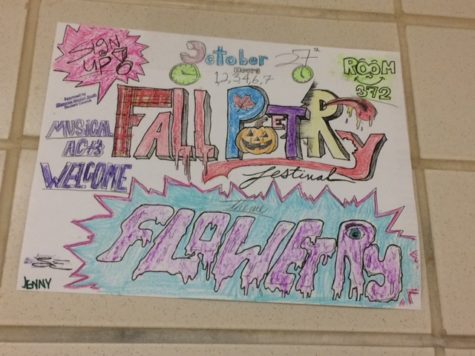 Addie Soyski, Copy Editor

October 30, 2017

Filed under News, Online Carousel
Adorned with flannel and campfire goodies, a platform stands above a sea of students who look eagerly towards the spectacles unfolding in front of them. The little snaps turn into one big noise as students show their appreciation for a particularly impressive line. A performer's cheeks go rosy as she...