Being Single on Valentine's Day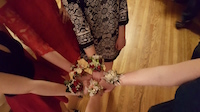 For years people have struggled to find a date for Valentine's Day. Why? Is being single all that bad? Is having the coveted Valentine the whole purpose of the holiday?
Valentine's Day is the second biggest holiday for card-giving after Christmas. Dating sites have a huge increase in memberships between December and February. Little kids take their busy parents to the store to buy Valentine's for classmates. Husband and wives go out on dates and buy each other presents. We do all of this, but do any of us know why?
"I think it's a good way to show you care about people," science teacher Aaron Dean said.
Valentine's Day has many origins, but the most common comes from the Christian belief. According to one story Saint Valentine was said to have been imprisoned after falling in love. While in jail, he sent the woman a letter and ended it with "From your Valentine" and people have kept this tradition today when sending notes to their loved ones.
There is also a certain expectation during Valentine's Day that you need a "Valentine" or date to celebrate with. In reality Valentine's Day is for showing love. Share love with family. Don't stress yourself out trying to find a date.
"I try to take care of my mom more and my grandma and give them stuff instead of just thinking about myself and my girlfriend," Dean said.
For all of those ladies out there, there is another holiday many don't know about. On Feb. 13 is Galentine's Day. This holiday was created by a fictional TV character, Leslie Knope, on Parks and Recreation. Galentine's Day is a day to celebrate friendship and female power. On the show, Leslie and her friends get together for breakfast and give gifts to each other. So if you don't feel like stressing out about finding a date, celebrate with friends instead.
"If you aren't in a relationship, you can show just as much love towards friends and family," freshman Brandon Kirmer said.
You don't have to celebrate Valentine's Day with a date. Celebrate it with friends or with family; with those you truly love. Not just some guy or girl that gave you a card.
About the Contributor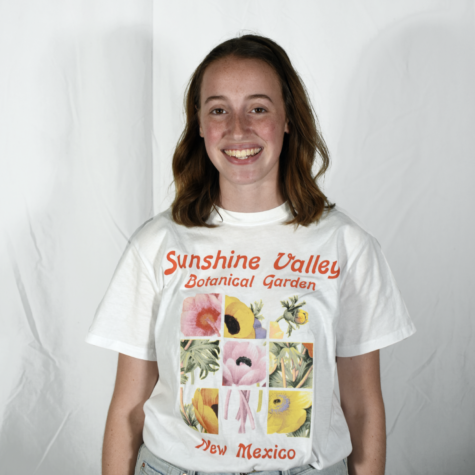 Nichole Thomas, Editor-in-Chief
Nichole Thomas is the Editor-in-Chief of "The Patriot". She has a strong dislike for the font Comic Sans and a secret liking of Georgia. Along with...