Silhouettes Set Off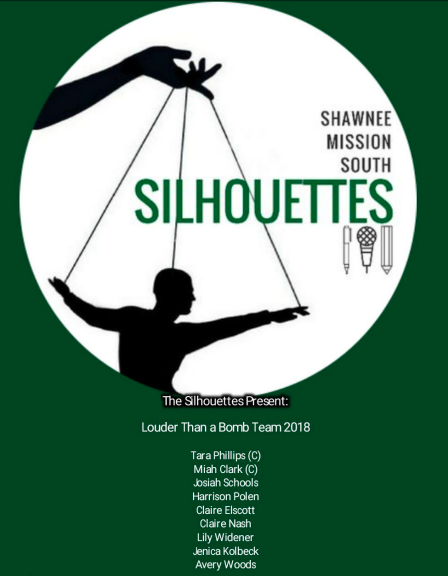 The list for the 2018 competitive Silhouette slam poetry team was put up this week. The team includes senior Tara Phillips and junior Miah Clark as captains, as well as sophomore Lily Widener, juniors Avery Woods and Claire Elscott and seniors Josiah Schools, Jenica Kolbeck, Harrison Polen and Claire Nash.
"It's poetry season," Phillips said. "Get on grind."
The date for the Silhouettes Louder Than a Bomb preliminary bout will be announced Feb. 26.