Reservation for one…Car
Bidding on reserved parking spots is an inaccessible process for most students.
At the northwest side of the front lot, there are five reserved parking spots. Many students don't mind these 24/7 reserved spots and wouldn't park over there anyway. The issue I have with these spots is not that of inconvenience or fairness, but rather the lack of knowledge about the event at which to bid on these spots.
The South Foundation works alongside Fathers' Connection to provide the opportunity for large funds to be gathered with the intention of putting it towards the South community during the Shawnee Mission South Foundation Annual Golf Classic. The money they've raised has gone to providing student scholarships, teacher grants and school improvements. 
This event is not well known amongst many South students nor their parents. It is an event open to the public and highly encouraged for all to participate. The only requirement to be apart of the auction to purchase the spot is to be a supporter of the tournament and to be one of the first five people to email the board president Tara Gatti once the auction goes live at 7 a.m.. In September they raised $24,000 and had 144 golfers in attendance. It is advertised on Facebook and through emails, letters, Family Focus and PeachJar. However, this is clearly not the best way to reach the student body. The vast majority of us don't know how these spots come to be marked as "reserved."
The current spots were purchased at $500 each. Last year they had only gone for $250 and before that only $100. It is evident that these spots are becoming more coveted. 
I suggest to the SMS Foundation and Fathers' Connection to reach out to their students and families more directly. Let people know that this opportunity is out there and that we have the chance to buy these spots. It is a wonderful idea and such a simple way to raise money; the advertising just isn't what it could be. 
And for all the students who had been wondering who got to buy these spots, now you know. If you or your family has $500 or more that you are willing to donate in order to win these auction items, go ahead and join this event; give back to the community while potentially winning a reserved parking spot in addition.
Leave a Comment
About the Contributor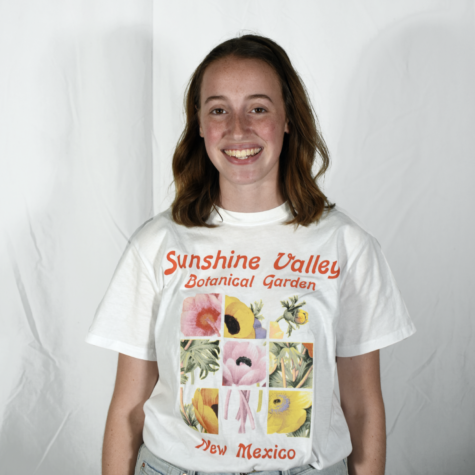 Nichole Thomas, Editor-in-Chief
Nichole Thomas is the Editor-in-Chief of "The Patriot". She has a strong dislike for the font Comic Sans and a secret liking of Georgia. Along with...