SMSD Board approves return to fall sports
Vote allows high school sports to resume practices starting Thursday, competitions to follow
After questions concluded around 6 p.m. Wednesday, the SMSD board of education voted 5–2 in favor of resuming the fall sports seasons. Prior to the vote, SMSD was the last district in the state to still postpone fall sports.
The day before, the board met with Johnson County Health Department as many students hoped for a decision to resume fall sports. The meeting ended with no press release or decision announced.
"I was very upset, but also very optimistic that we would potentially be allowed to play with a positive decision the following day," senior Nick Petrella said.
SMSD organized an emergency board meeting for 4 p.m. Sept. 9, allowing teachers, coaches, students and athletes across the district only six hours to prepare plans to be in attendance or to view online.
The meeting opened with the discussion of the district moving those elementary students who elect to move to the hybrid mode into classes in early October. As questioning progressed, protesters outside the Center for Academic Achievement made up of parents and athletes tensions rose, at one point chanting "let us play" and interrupting the discussion inside. increased with the nearing athletic decision. Around 4:30, the board progressed from the plan update of elementary school to the discussion about the continuation of fall sports.
The discussion of sports began with approval from the Johnson County Health Department to allow for the continuation of fall sports. Detailed guidelines that all student athletes participating fall sports would have to follow were also shared.
Heavy questioning from all members of the board began after the explanation of guidelines.
"Will there be heavy punishment for any individuals or teams who choose not to follow those guidelines," Mary Sinclair, S.M. East attendance area board representative, asked.
As the questioning continued, common concerns from many board members included implementation of these practices and the equality of risk from one sport to another.
Practice and conditioning are set to start for all sports tomorrow after school, aside from some teams across the district who have made the executive decision to practice tonight as the new guidelines go into effect immediately. Competition for golf, tennis, volleyball, and gymnastics are allowed to begin immediately. Soccer may start as soon as next Monday, Sept. 14, and cross country and football being the last to be allowed to begin competition on Saturday, Sept. 19.
Leave a Comment
About the Contributor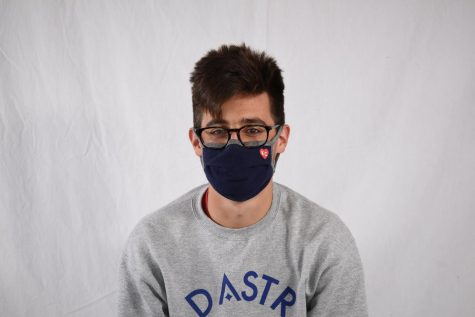 Evan Shibel, Co-Editor-in-Chief and Ads Editor
What's up South? My name is Evan Shibel and I am your co-editor-in-chief this year of The Patriot. I am also a varsity cross country and track runner,...