Rivalry Week
The SM South football team gears up to play their most hated opponent of the season.
This week, the SM South Raiders take on heated rival SM East, this Friday night at 7, in SM North's stadium. Both schools are going into this game after losing to Olathe schools last Friday, SM East losing 20-21 vs Olathe South, and SM South losing 21-42 vs Olathe East. Both the Raiders and Lancers are entering the game 0-2 on the season.
New starting quarterback Mason Close, hopes to lead the team to their first victory of the season, especially against our most heated rival. Even though South might have had struggles with penalties, they look forward to shaping up for this game. It's on everyone's heart to win this game, as it matters most to our players.
"Playing East is always a solid motivating factor," senior running back Brett Conner said. "It's business as usual but it's a conference game and it's against East so it just means more,… It's my senior year and we want to get back on track and I think this is a great opportunity to get things rolling."
Conner is among many seniors who would like to beat SM East, one last time.
The Lancers feel similar about SM South, as the passion is mutual. East loses running back Tony Friends, an ex-Raider, who was a huge asset to the team last year. This year however, star wide receiver Preston Reynolds, the 6'4 185 senior, looks to make the biggest impact. As well as Brian Heneger, who is a first year starter, but has made a difference at East. He has helped their offensive line gain some ground this year. ` `
This Friday look for your Raiders to finally get their first win over the Lancers. They play at 7:00 PM CT on Friday 10/2. You can stream this game via youtube on the KSMS channel. Even if you can't make it to the game, support the Raiders by watching them play online.
Leave a Comment
About the Contributor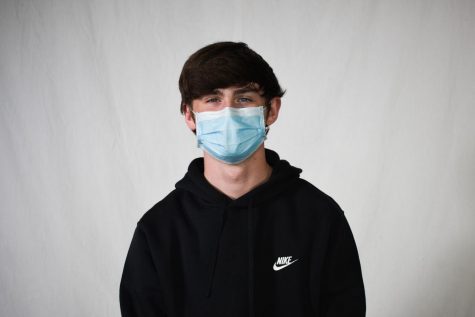 Jake Foil, Sports Editor
Senior Jake Foil has been on staff for 2 years now and currently operates as the sports editor for The Patriot. He is a follower of Christ and his faith...