Spirit Week
Pep club members give their two cents on spirit week.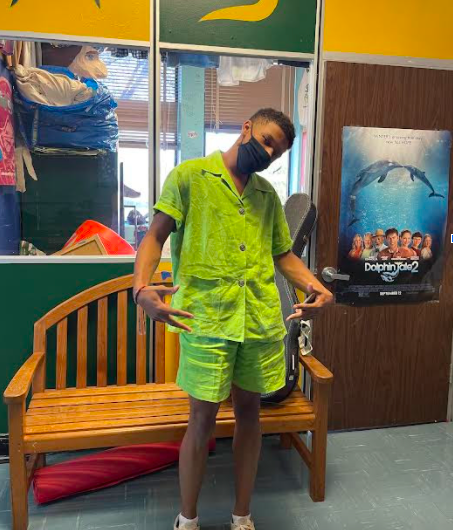 It's not every day that you see people in cowboy hats, pajamas or bomber jackets walking down the halls, but that's what is so unique about homecoming spirit week. Lots of preparation is put into not only spirit week but also the assembly from pep club members.
Senior and pep club member Annemarie Smith explained some of the work that is put on behind the scenes from the members.
"I mean actually it is really fun but it's not like always public speaking and getting super hype," Smith said. "For me personally a lot of what I do is write a lot of the scripts for the assemblies, so like the skits that come before the introduction of a sport. I also will make a lot of the flyers that you will see posted around the school or on Twitter and stuff like that."
For this week the members planned out themes that they felt everyone would enjoy dressing up in.
"For the themes this year we really just wanted to do something different while also incorporating themes that we have done that are really big hits," senior and pep club member Haley Carter said.
They not only try to do themes that people enjoy but try to create themes with alliterations to the day of the week they are on or that are new and creative. Many students have been dressing up throughout the week to create a spirited environment. 
"I chose to dress up just since like we missed out on a lot of opportunities freshman year so I was like 'might as well make it up our last three years,'" sophomore Mia Torres said as she dressed in Mondays monochrome theme. Last year, Homecoming spirit week was done over zoom during online classes. 
The pep club members feel that it is important to participate throughout the week because it is part of the high school experience. 
"I think it's a really big part of high school," Smith said. "It's something you don't always get in college if you're not in a sorority or fraternity or some sort of student organization."
Not only is it for the experience, but at the end of each day, a winner is chosen based on who pep club feels dressed the best for the theme. The winners get announced and get to be in the assembly at the end of the week.
"It's always more fun if you do have that school spirit and you become involved because even if your not in a club or something this is still something that is bigger than yourself," Smith said.