Hawaiian Vibing
New Hawaiian Bros brings Hawaiian vibes closer to South area
Hawaiian Bros, located at 12120 College Blvd, Overland Park, KS 66210, is a restaurant that serves authentic Hawaiian food in a plate lunch style. With easy-to-use touch screens ordering stations and open, bright seating, the restaurant has a modern atmosphere that is sleek and put together while also remaining colorful and fun. The service is quick, friendly and always willing to help.
Hawaiian Bros is decorated with original Hawaiian-style painting hung in rows of two along a white tile wall. Across from the wall of colorful artwork hangs wicker lighting fixtures that help to make the restaurant feel like a paradise. Floral wallpaper decks the hallway and adds color to the white walls that surround the area. The center of attention falls to the word "Aloha" which is lit up by giant yellow bulbs to add a warm ambiance.
Hawaiian Bros started in the 1880s during the increase of pineapple and sugar plantations. Many of the workers from the plantations came from Asian nations and therefore had a wide variety of cultural differences. The workers' lunches normally consisted of leftover meat from the night before and white rice. As the plate lunches started to increase in popularity roadside shops started to form.
Hawaiian Bros is open from 11AM-11PM Sunday through Thursday and 11AM-12AM on Friday and Saturday. I highly recommend Hawaiian Bros for it's great ambiance and unique style of food.
Leave a Comment
About the Contributor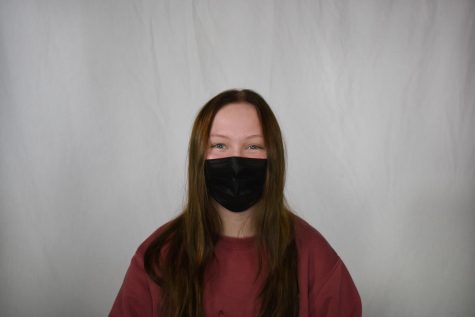 Annie Caswell, News Editor
Annie Caswell is a Sophomore and the News Editor for the Patriot. Annie has been on staff for two years and enjoys writing feature stories. Annie has been...