NAHS Kicks Off The Year With Some Fun And Games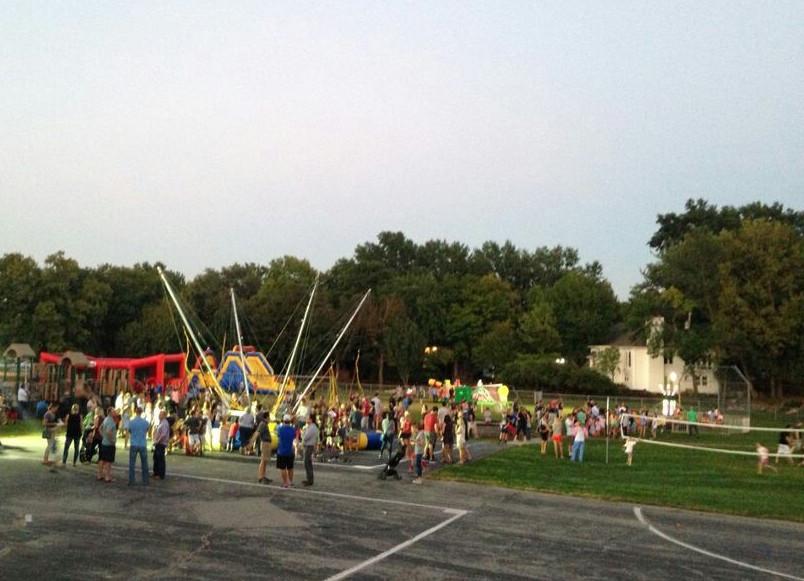 Madison Holloway, Ads Editor
September 24, 2016
There is a strong smell of cotton candy and popcorn in the air. Kid's Bop is coming through the speakers. Kids are walking around and around in a circle, screaming, giggling and doing the most unique dance moves you have ever seen. This is the cake walk at the Corinth Elementary Fall Fest.
Four National Art Honor Society (NAHS) members volunteered at the festival Friday, Sept. 23 which included a photo booth, carnival games, rides, ponies, inflatables, cotton candy and much more. The festival is a tradition each year that Corinth families always look forward to. 
"It isn't a fundraiser for anything. We really do it just to have fun and camaraderie between the families and students. Everyone always really enjoys it," event coordinator Angie Tucker said.
A big part of NAHS is getting involved with the community, especially with the younger grades. Juniors Claire Kelley, Bethany Ward, Maria Sierra and Madison Holloway ran the cake walk at the festival from 7-8 pm. From ushering kids through the line to picking a winner each round for a sweet prize, it was time well spent laughing and having fun with the kids.
"It was so fun running the games at the carnival, the kids and the environment were so energetic and happy," Ward said.