New Teachers
Short glimpses into the lives of new staff.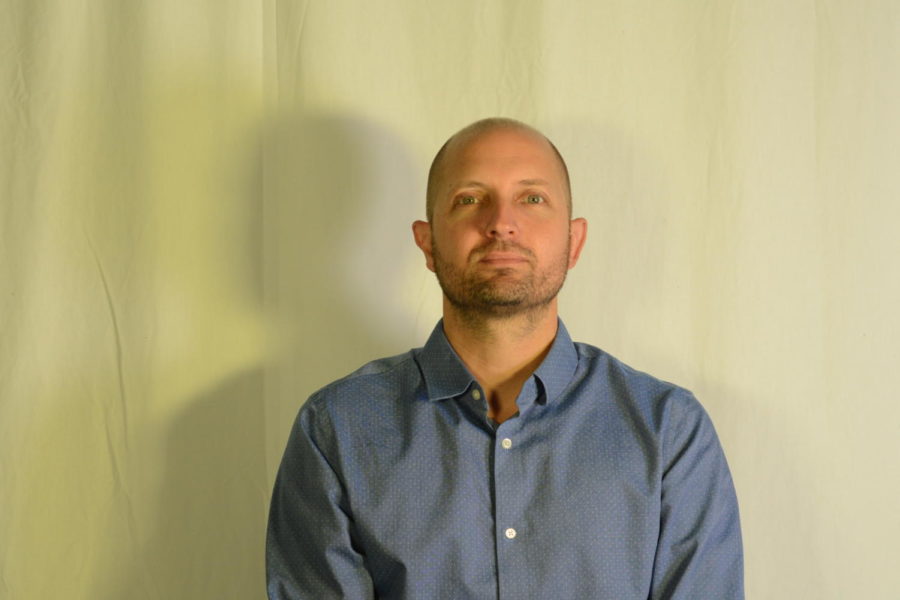 There are 10 new teachers this year and even one returning teacher. Here is a snapshot into what brought them here, what they want to accomplish this year and what they are like as a teacher.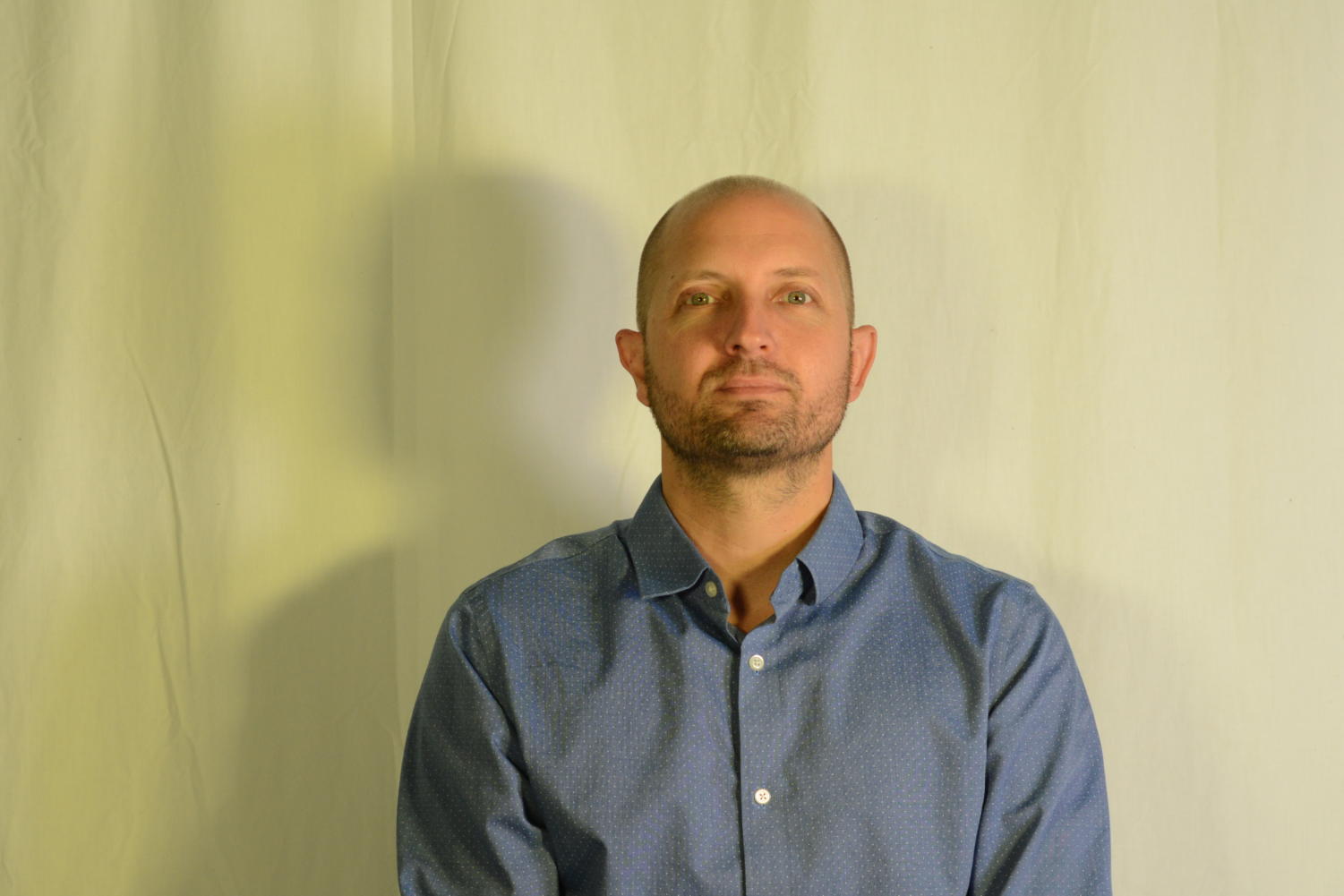 Travis Gatewood
"How does it feel to be back at South?" 
Well, It feels great to be back at South. I missed it and I've enjoyed being back in the classroom and working with students and teachers. 
"What made you want to be a teacher?" 
I knew early on that I wanted to teach, even as a senior in high school. I was a cadet teacher here at Shawnee Mission South. I liked being an English teacher because number one: I liked to try to empower students and help them toward their dreams. Number two: I just liked the energy and interaction with students; that excites me and motivates me. 
"What are your goals and aspirations for the year?"
Number one: just try to make a positive impact at South try to have a good year with the students, help them be successful on their ACT, AP, college application processes, having taught junior and senior students. But, more importantly, build positive relationships with the students and ideally, through literature, help them learn a little more about themselves. 
"How long have you been teaching English?" 
This is my 20th year in education, 19th year teaching. 
"How would you describe the way you teach?"
I would say I probably have a little bit of a loose style in terms of teaching. I like a course to build culture and community in the classroom and evolve as I learn more about the students and how to read the classroom. But, ideally, I like to be transparent, open and honest as a teacher and try to be kind of loose and conversational with students so that we can build that culture and community as the year progresses. 
"Could you tell us what you did last year?"
Last year I was at the district office and I was a curriculum coordinator. So I oversaw social studies teachers, English teachers, world language teachers and just tried to provide supports for the classroom in terms of curriculum and resources for those teachers.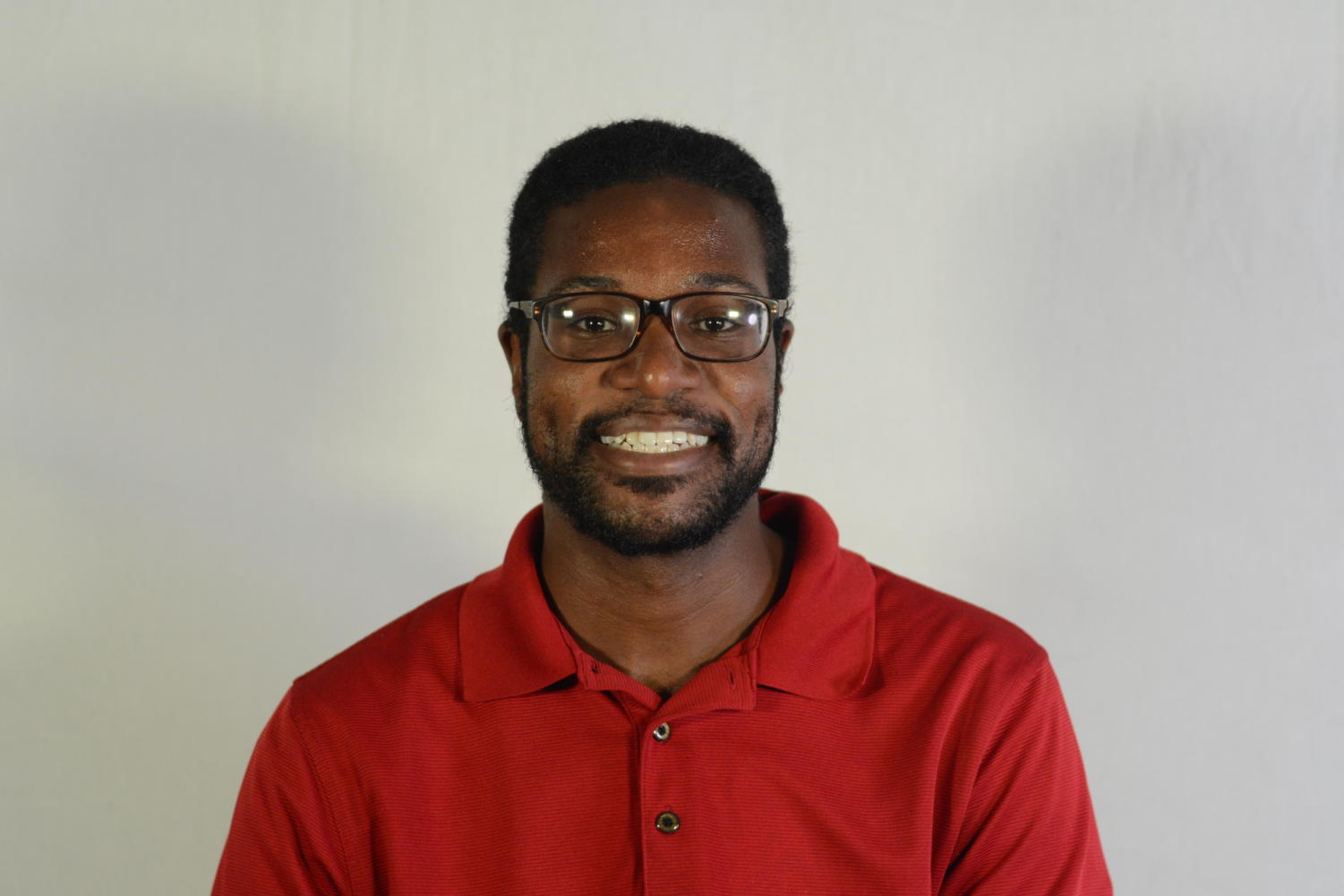 Patrick Grant
"What made you want to become a teacher?"
Just the opportunity to be around students and share my passion for Spanish with them and also build relationships with students, try to be available for them in any way that they need and be present. I just love being in the classroom and sharing what I know and love to other students. 
"What did you do before teaching?" 
I worked for a ministry called the Navigators. I worked with college students. I worked two years in San Antonio, Texas, at The University of Texas at San Antonio and then two and a half years in the Dominican Republic. I'd meet with students one-on-one and in small groups to help them grow in their faith. 
"What are your goals/aspirations for this year?"
First year, so what I want to accomplish is being more streamlined in lesson planning and also figuring out how to maximize student learning in the classroom and how to make the class fun at the same time. 
"How would you describe the way in which you teach/work?"
I would describe the way that I work as trying to facilitate learning by setting the atmosphere. So making the atmosphere somewhere where people can be relaxed and themselves, but can also have the freedom to learn and ask questions. So, as I'm making the lessons and preparing activities, those are some of the things I keep in mind. Also just how to keep students engaged, especially on block days. 
"What are your first impressions of South?"
I love South so far, which is a big thing since I graduated from Shawnee Mission West and we're kind of rivals. The teachers are great, the kids are great, the administration is great. I felt super supported in my first few weeks here.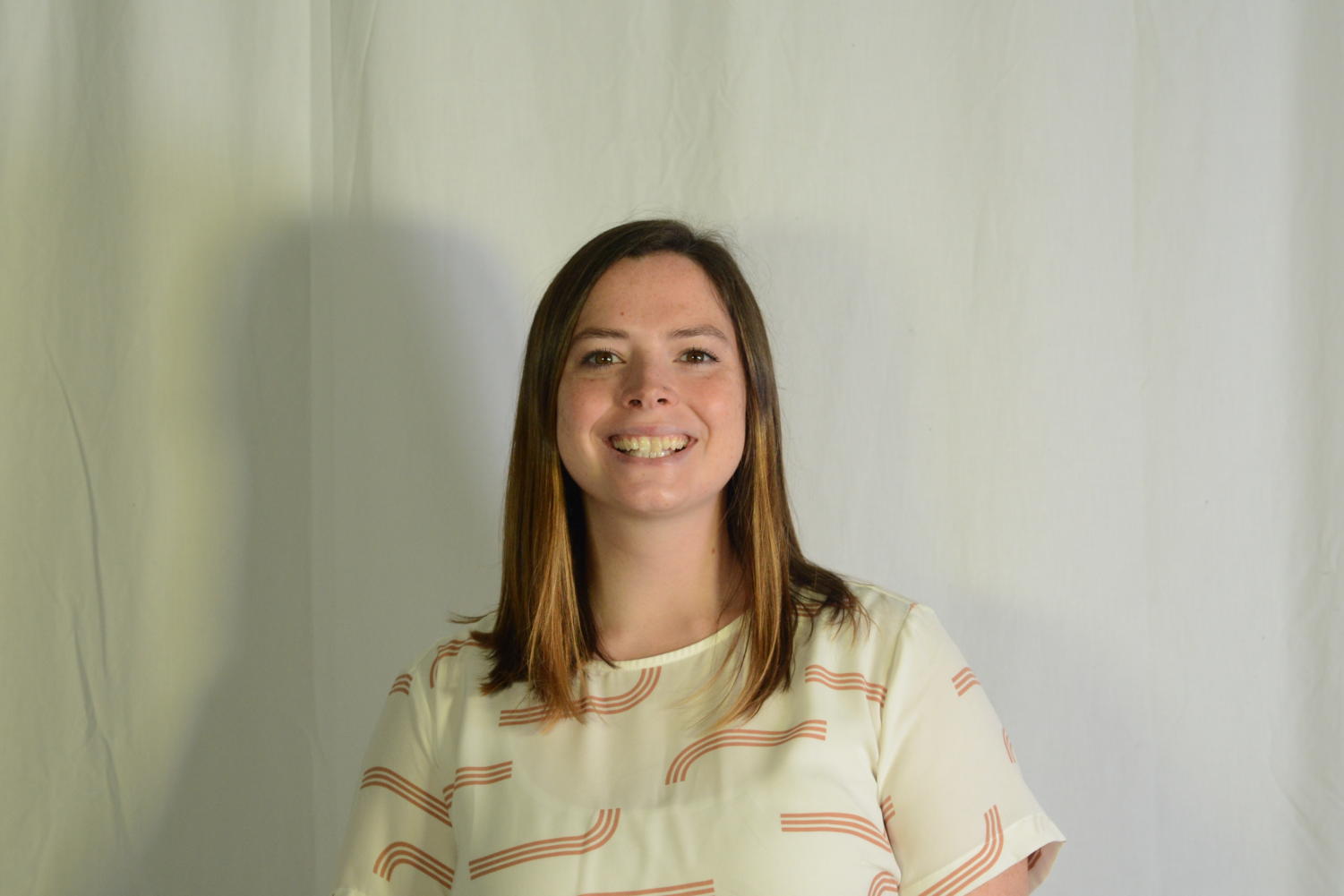 Samantha Murphy 
"What made you want to become a teacher?"
I wanted to work with people and I didn't want to have a desk job. Teaching is honestly the best profession because you get to play games during the day, laugh and be silly with my students. I don't think you can find that in a lot of other professions. But, really I just wanted to work with kids and help them have access to a new language so they can explore the world. 
"How does it feel when you are working with students at South?"
The last couple of years, I was working at a middle school, which was super fun, but it feels a lot different working with high schoolers because they are a lot more mature. I enjoy being able to dig deep with them and ask harder questions – ask them to think a little bit more about questions like instead of just talking about who's in your family, we're talking about what role do your family members play and how is that different in other cultures. So that's been a lot of fun. 
"What are your goals for the year?"
I really want to build our French program. I want to encourage more students to take a language, but specifically French. I'd like to create some leadership opportunities for my students to encourage their peers to join a language. I just want to work on building relationships with my students and their families because I'm going to be with them for the next few years. 
"How long have you been teaching French?"
This is my third year; the last two years I was at Westridge Middle School. 
"And French is your first teaching position?"
Yes. 
"How would you describe the way in which you work?"
I try to be really flexible. I teach five different lessons a day, so I don't do the same lesson twice in a day. I try to be flexible – go with the flow. I want my students to feel comfortable in my classroom. The only way you learn a language is by making mistakes. I want to create a classroom culture where students feel comfortable and encouraged to try and if they sound silly, they sound silly and will grow from there, but we have to start somewhere. 
"What are your impressions of South?"
All of my students have been really kind. [They] have welcomed me and I'm not their teacher that they've had for the last couple of years… So I was a little bit nervous about how they would receive a new teacher, but they've been really kind and welcoming. All of the teachers have been positive, which is really important to me and I've just had a lot of fun so far.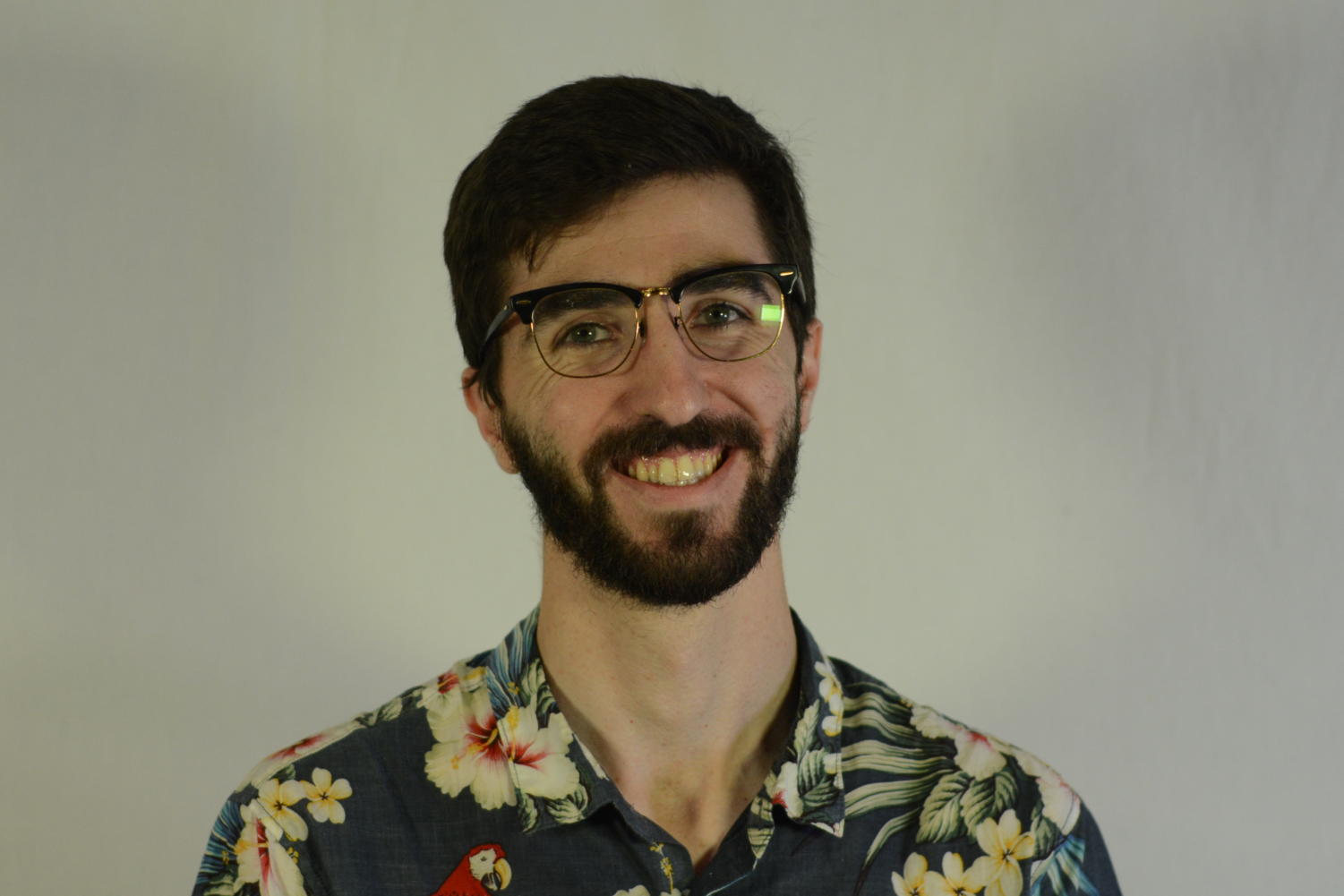 Chris Wilkins 
"What made you want to become a teacher?"
My first-ever teaching gig was at Davis, in California, and when I had taught my first class, I just knew. It was just like this – I don't know – this sounds corny,  but it was just like this special moment when you just knew instantly. This is what I want to do. I really like doing this and it was a class on Roman History. It was tough; I had to boil down all of Roman History into 10 weeks and that is a big task, but seeing everybody get excited about Roman History – there's so many interesting characters. People just enjoyed the class and that was fun. I feel like most other jobs, you go into a job, you work your job, you get out and that's kind of it, but there's not really so much feedback that you get, but with teaching, you really get that feedback where people tell you when they like something… It's just so satisfying – teaching something that you love to teach. So I think that's ultimately what made me want to be a teacher. 
"What goals would you like to accomplish this year?"
A goal that I've formally set is to try and make my material as interesting as possible. That's like my ultimate goal – is to constantly find interesting material. I think something from my predecessor, Mr. Dixon – Mr. Dixon believed really strongly in oral Latin and I also agree with that. I think the problem is that Latin can be seen as something that is old and ancient and it's naturally predisposed to old methods of teaching, but I really want to take Latin and just the culture of the Romans and the history of the Romans because it's so fascinating – show people exactly how fascinating the Romans were. I guess this sounds weird, but I want to take interesting material and not make it boring, so that's my ultimate goal. 
"What are your impressions of South?" 
It's awesome here. You know when I had heard that South's position was available, not too long ago, I just instantly knew I wanted to be here. I know that the Latin programs elsewhere are great and everything, but it was my goal to be here. Because again, I had heard great things about Mr. Dixon, I knew what he had done for this program, and I had also met some of the students before, over the summer or towards the end of last year at KJCL (the Kansas Junior Classical League). That was a lot of fun. I really got to see first hand just what the students here at South had done – what they do, and I knew this is where I wanted to be. I am glad to be here. 
"How does it feel when you are with the students?" 
It's different. Different in that I have never taught high school before. I have a little bit of culture shock because I had only ever taught college. But, that's not to say that, you know, it's bad or anything – the culture shock. But, it's just different, I mean, I'm not that far removed from being a high schooler, but I've forgotten what it's like to have bells, and blocks, and advisories, and not have office hours that I can host to meet people in class and outside of class.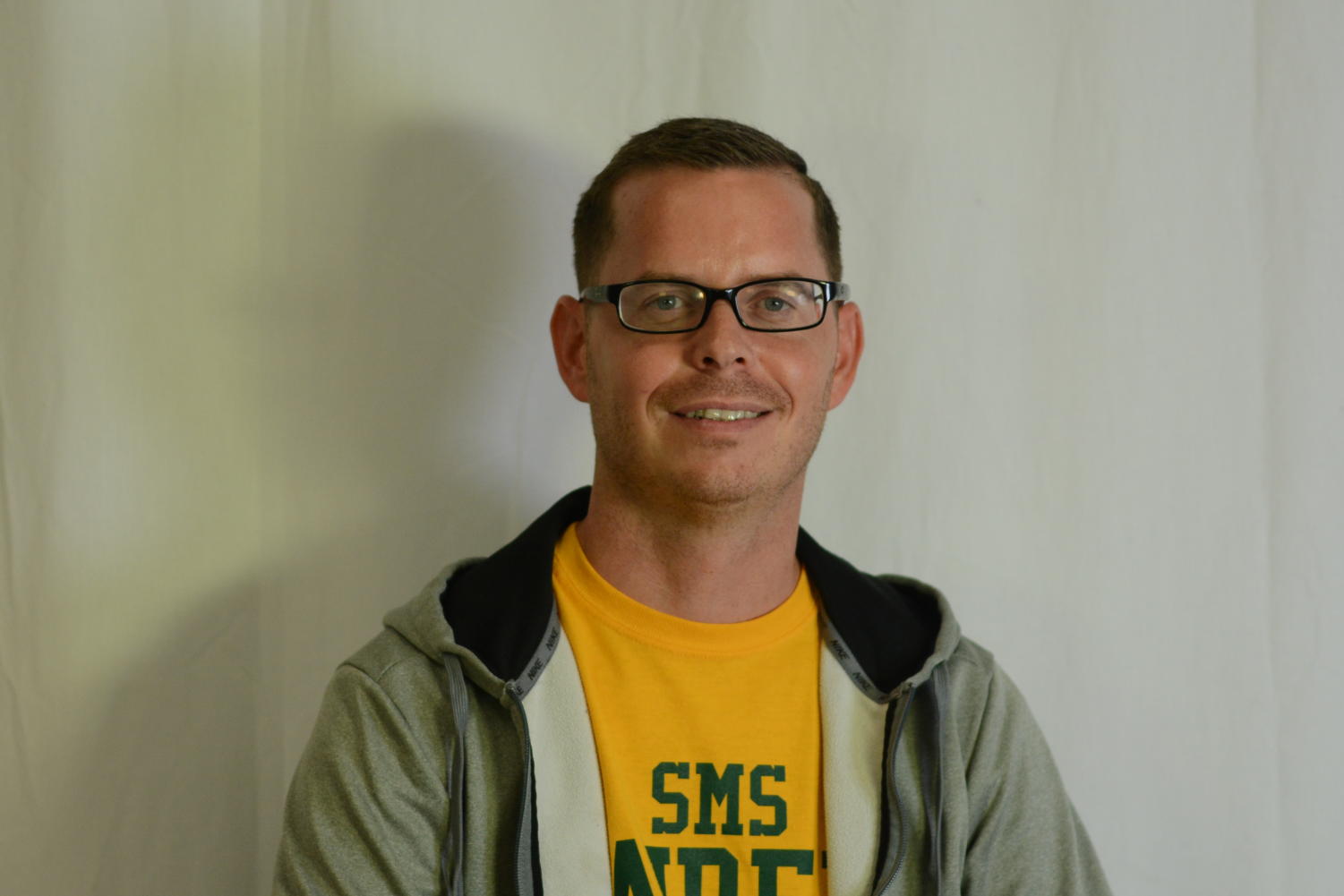 Mark Western
"What's your position?"
PE and health and then head girls basketball coach.
"Why did you start Coaching?"
Well, I initially started coaching and I realized that if I wanted to make a career out of it I needed to go back to school and get my degree in education so that I could impact more than just the thirty kids that I was coaching.
"What are your first impressions of South so far?"
It's amazing in terms of acceptance, the community has been very welcoming. Parents, faculty, kids have been great so far. It's just been a very easy transition.
"Where did you coach?"
So I've coached at a few different places. I started coaching at Colorado at Summit High School in Breckenridge, then I coached two years of Golden High School outside of Denver. And then I moved back to my alma mater and coached at Shawnee Mission North for seven years as an assistant before taking a job at Schlagle High School and then I coached there for five years.
"What are your goals and aspirations for this year?"
Well, I think it's important to do it the right way, we feel like have a lot of high character kids in the program. I think that doing the right way is not going to be a huge challenge, but in terms of just daily improvements that's the focus and we'll see what that equals in terms of wins and losses.
"How do you feel when working with the students?"
Like I said, the students have been really great. I really loved where I was at before and the kids have been extremely welcoming. We've had some great discussions in my classes, I'm teaching health as well as PE, so three hours of health we've really had some good back and forth discussions and that's something that's kind of new.
"How would you describe the way in which you work?"
I'm a relationship first teacher – I think that you have to establish a connection, a level of trust before you can teach and make an impact. So I'd say that I'm a teacher that really values strong relationships. I try to teach life lessons throughout the semester.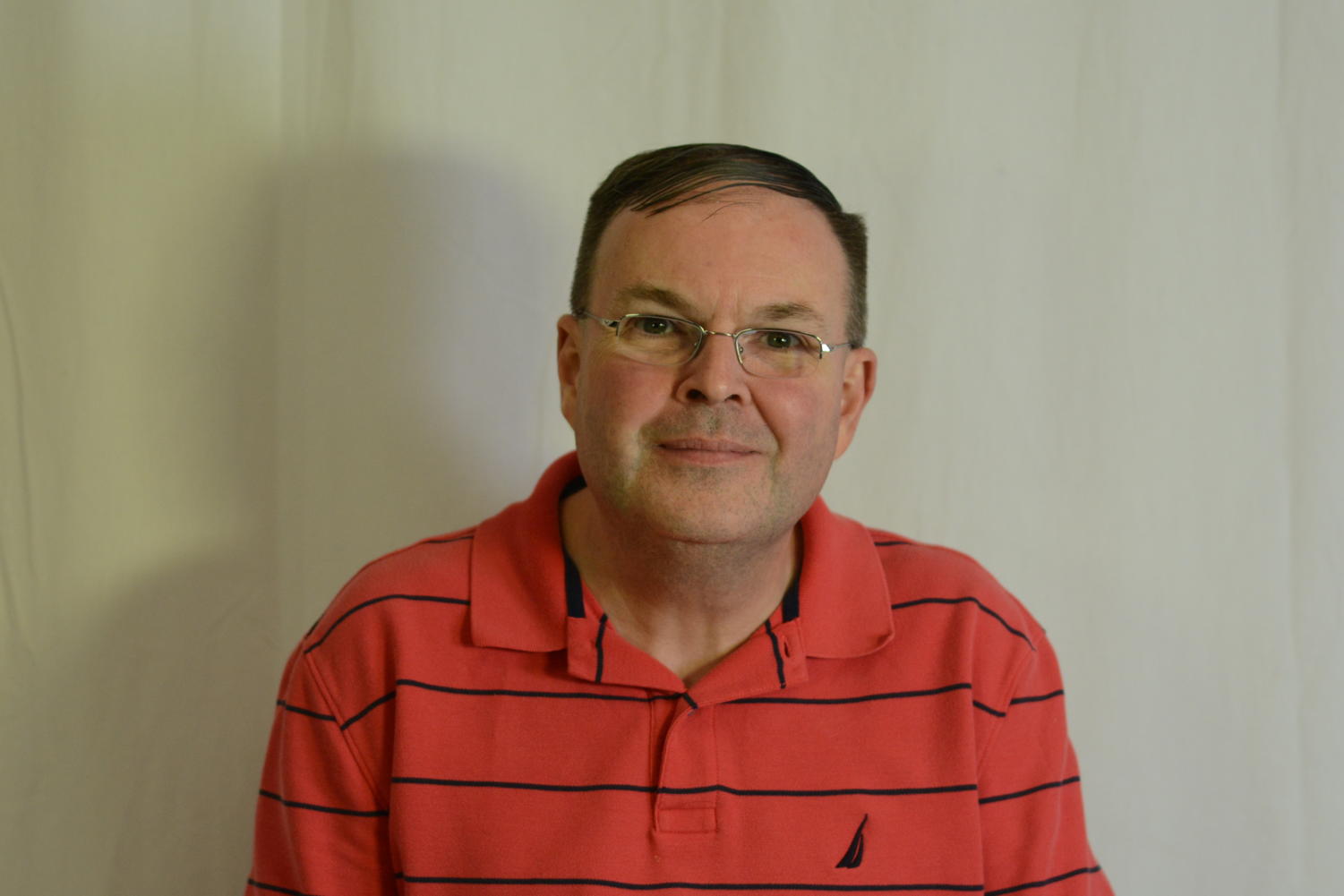 Greg Brown
"What do you do here at South?"
I am one of the teachers in the Post High program. That is for eighteen to twenty-one year olds. It's a small program that is downstairs here, it's kind of – it's under the library. 
"What made you want to become a teacher?"
I really enjoyed teaching when I was doing student teaching, I suppose. But, probably before that my mom was a teacher and taught for many years. She was my teacher briefly when I was younger and that was in Detroit public schools. I grew up in Detroit. I knew a lot of teachers through my mom. I knew she loved her job. I think that also I went out and I worked a year after college at an insurance company. During that time I just decided, hm, it's kind of boring to work with these papers and I thought it would be a lot more interesting to work with people. So then I decided that's what I'd like to do. 
"What are your goals and aspirations for this year?"
I'd like to see everybody I teach improve in their reading, that's my main goal this year. 
"What are your impressions of South?"
I was really impressed with just – what a nice school it is, how nice the staff is, and how serious the students are about their learning. Even though I am not actually in the high school classrooms, I walk by when you are all in class and the teachers have their door open and every class is just quiet and learning. Everybody is just doing what they are supposed to do. It seems like a very fine school. 
"How do you feel when working with the students?" 
I really enjoy it, the day goes by really quickly. I enjoy that part of my job very much.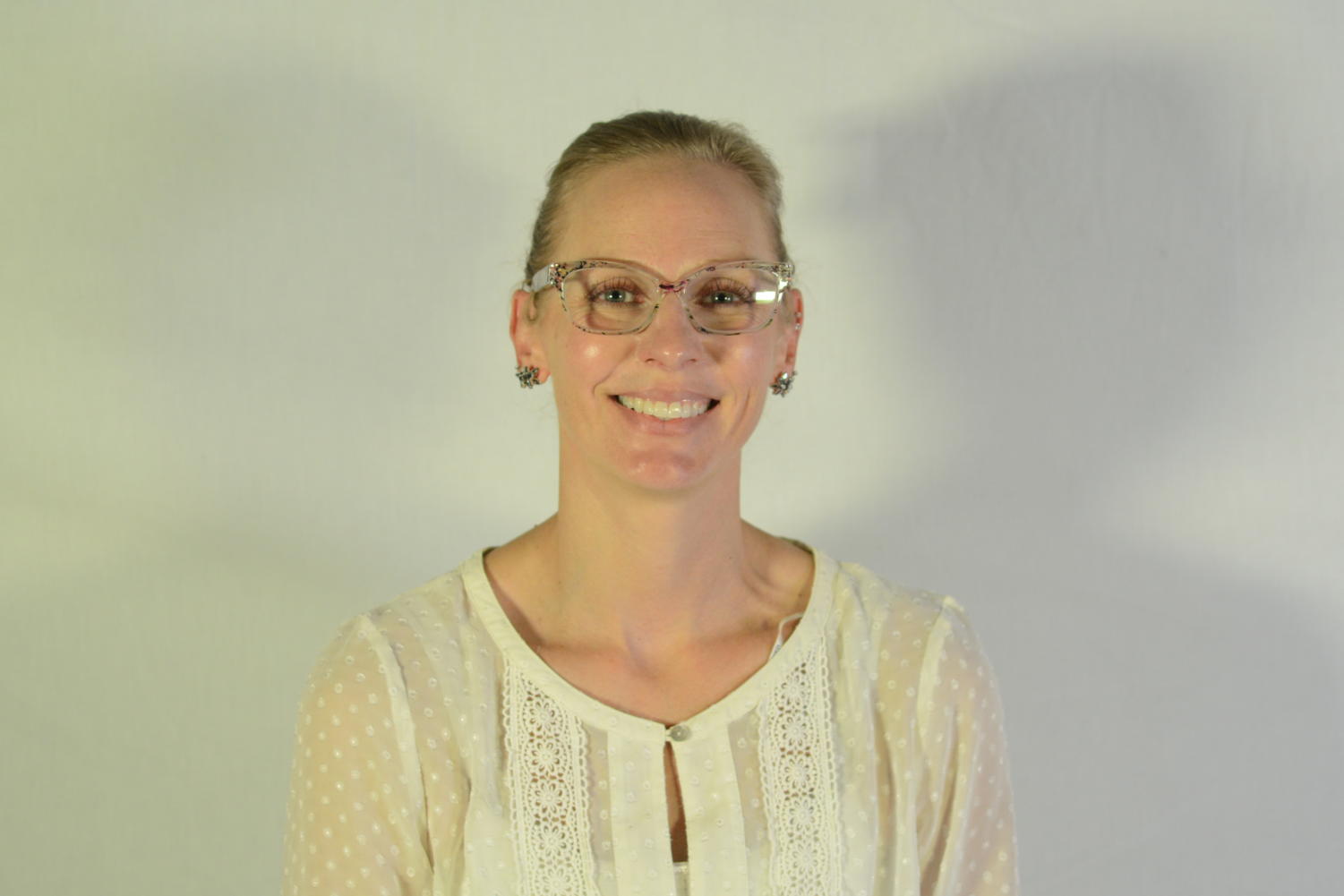 Traci Johnston
"What made you want to become a counselor?''
I actually was working as a social worker and I was at a school's and back many years ago they didn't have school social workers, they had this special other thing and I worked a lot with counselors and I loved what they did and I decided I wanted to go back and actually be the counselor instead of being the person they went to when things got too bad
"What impressions of south do you have already?''
Well, my kids are not in South but we live in the district and I think as everyone does they all know Dr. Dain from somewhere so my husband has known him from here and has for years and a lot of the words we heard was diverse and a good community and I'm definitely learning both of those
"What are your goals or aspiration for this year"
Make sure everyone turns out ok and is happy and healthy and gets graduated and doesn't mess up
"How would you describe the way you work"
It can be different, I don't like being serious all the time, I know I have to be but I don't like to be, I like to be, I'm more of a laid back person, but I do like to joke around but I get the job done and I always make sure everything is taken care of.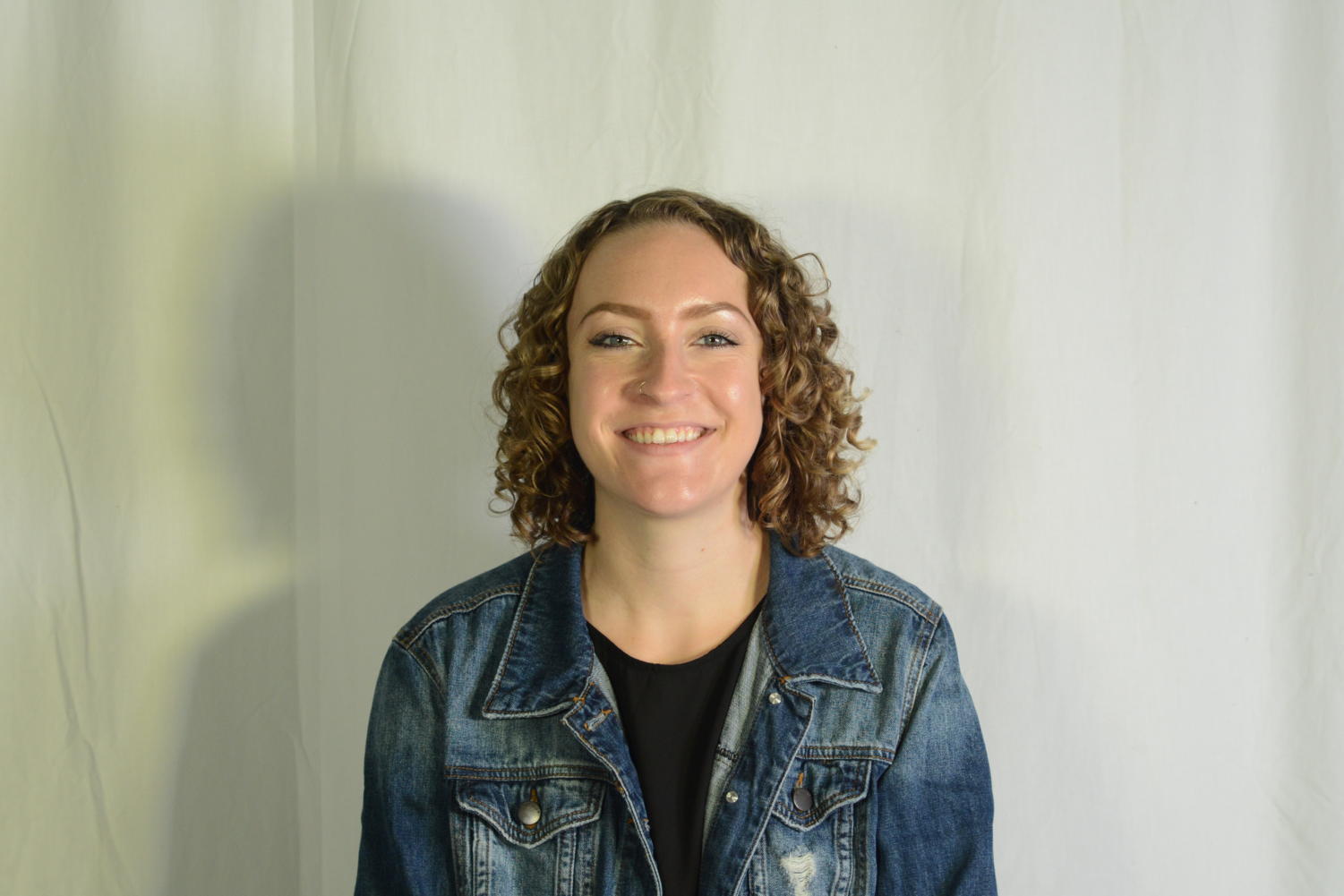 Brianna Miller
"What made you want to become a teacher"
I always wanted to be a teacher from as long as i started thinking about what I wanted to do but it was when I got into high school and I really loved all my english teachers and really started dive  into english and the content and all of that I decided I wanted to be an English and when I started doing all of my volunteering and student teaching throughout college was when it started solidified that the kids were also part of teaching as well not just the content
"What impressions of south do you have already"
It's so much easier than my last job, the kids are great, they are working hard, everyone is very friendly and helpful to each other.
"So mentioned your last job, what was that?"
I was at Trailridge Middle school with 7th graders 
"So kinda change of pace, more mature kids"
Yes, a little more easier to deal with ,more respectful less behavioral problems.
"How would you describe the way you work"
When I teach, we do a lot of projects a lot of group activities a lot of movement not as much lecturing or giving them information but giving them the opportunity to find the information themselves a lot of breaking up the information and they teach it to each other so that everyone has a different view of what we are learning and then they get to share it with each other
"What are your goals or aspirations for this year?"
My goals I would say would be a for the kids to learn what they are supposed to learn um so whatever I'm' teaching is getting to them the way I'm intend to, and B to improve as a teacher and as a first year teacher there is a lot of stuff to still  learn and just make some improvements about the things I don't know yet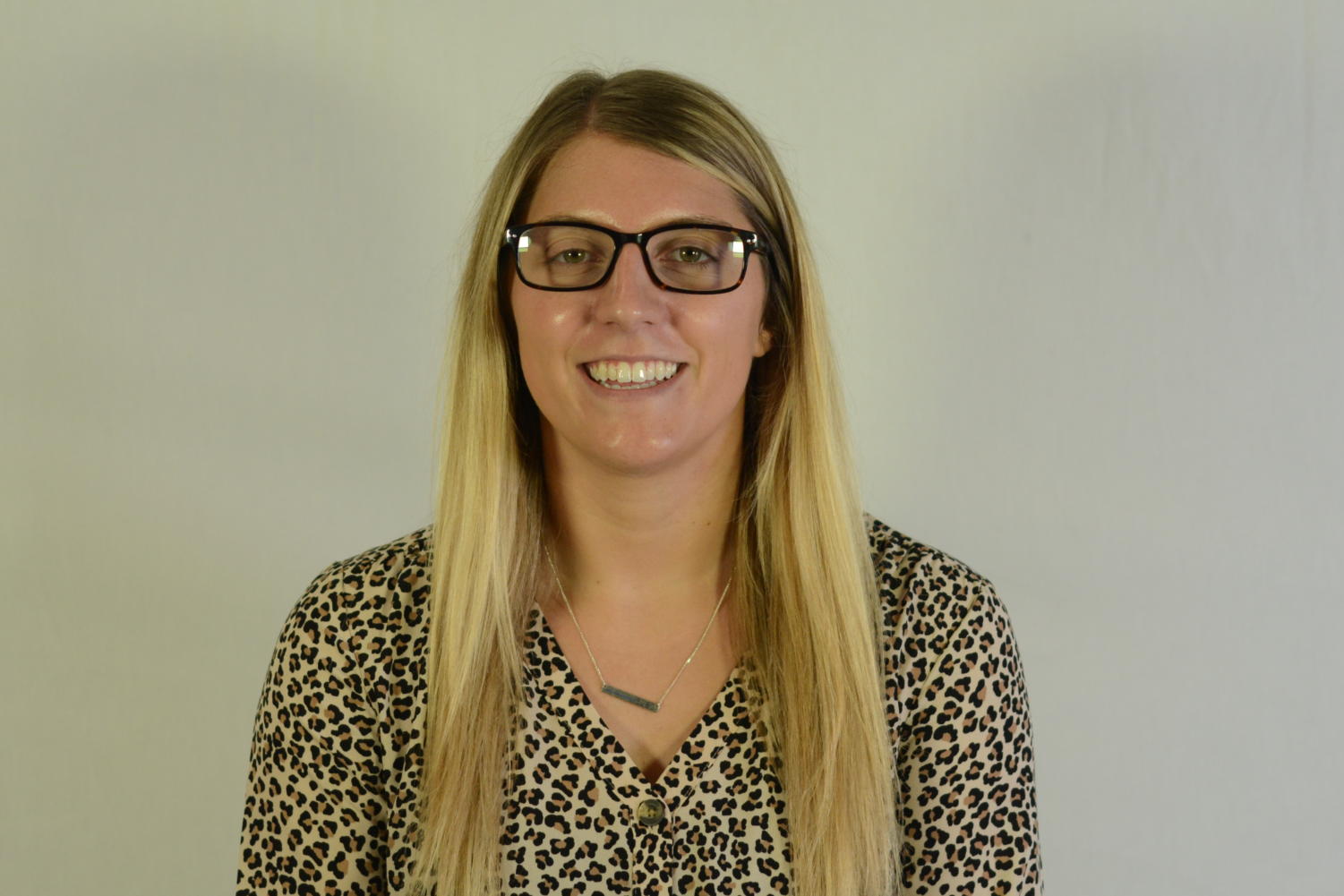 Ms. McNeely
"What made you want to become a teacher?'
I feel like partially my experience throughout school and teachers I had made me want to become a teacher and my mom was a teacher and I grew up around that work and then I just really liked the idea of working with kids and being involved in their lives, and helping them and building relationships with them and I remember the teachers back in high school my teachers helping me and I think to feel like you're part of getting them where they are going. 
"So what impression of south do you have so far?"
So far I really like it, everyone in my department and. I'm not really used to schools this big and I didn't really know how it was gonna be  but especially in my department I feel like I already know everyone really well and they've been super helpful I mean everyone overall was helpful admin and even other teachers from other departments but overall really great and overall my classes have been pretty good I'm having a pretty good experience and I know its only 2 weeks in. 
"Are you new to this teaching position?"
Last year was my first year full and I was in Harrisonville Missouri and this is my 2nd year teaching math and last year I did teach algebra 1 and geometry and this year I'm teaching integrated 1 and algebra three and that's a little different. 
"What is your teaching style, are you more lenient or are you more organized?"
I'm definitely organized, I don't know about lenient I think it depends on that, I try my best to understand that they still are gonna get homework but I try an give them at least enough time to get through about half of it in my class because I understand to take math home if you aren't understanding it, like if I give it to them on the way out the door and they don't understand the notes for today, then it would be really hard to understand what they learned that day. 
"What are your goals for the year"
Just make math a little more interesting, I think last year I got a few cool activities and this year is still new preps for me so it's kinda hard when you're trying to keep everything organized, make sure you're covering everything, make sure you're making everything is ready to go and make sure I have activities there. One of my goals I say is to kinda be more active and a little bit more fun and I know a lot of kids don't like math so if I can kinda get them up and moving and get them up and moving or doing something more than just practice or doing paper review every single time it would make it more interesting.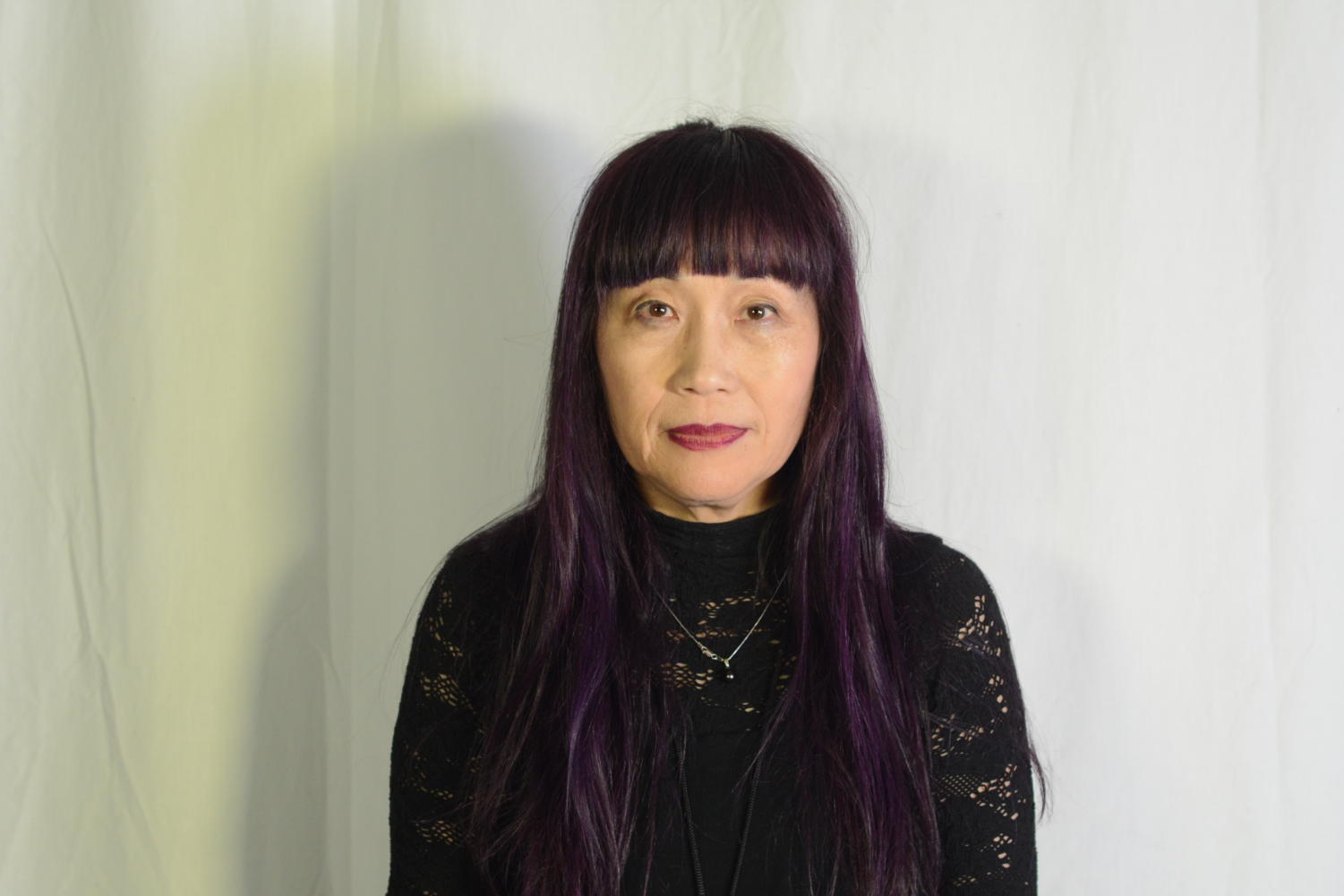 Mrs. Horiuchi
''What made you want to become a teacher?"
Well I like to have a summer vacation(laughs), no but I really like to be connected with the students and then if they enjoy learning that is the most precious to me and I thought that is the best job and toasts one of the reasons and I love to interact in the class time and if they grow up and become a better person that is the most rewarding job and we have a long summer vacation(laugh) and it feels like I'm always a student more than a teacher
"Are you new to this teaching position?"
I was hired in the shawnee mission district in 2001 and I was the Japanese teacher and I was at shawnee mission south and I was here 4 or 5 years ago and then I moved to shawnee mission northwest to teach Japanese, Arabic, Chinese and Russian we taught here and then we separated it. 
"What is it like to work with the students"
Especially, foreign students they are so naive, they do not complain, and they want to learn and they try to survive in America. I really feel it and I want to help if I can. 
"What is your impression of South"
Oh I love it, I was here a long long time ago and I didn't want to leave and then I came back here and I heard the news and I was assigned to shawnee missions south and it was like ooh I come back. It's a good school, more like new teachers here.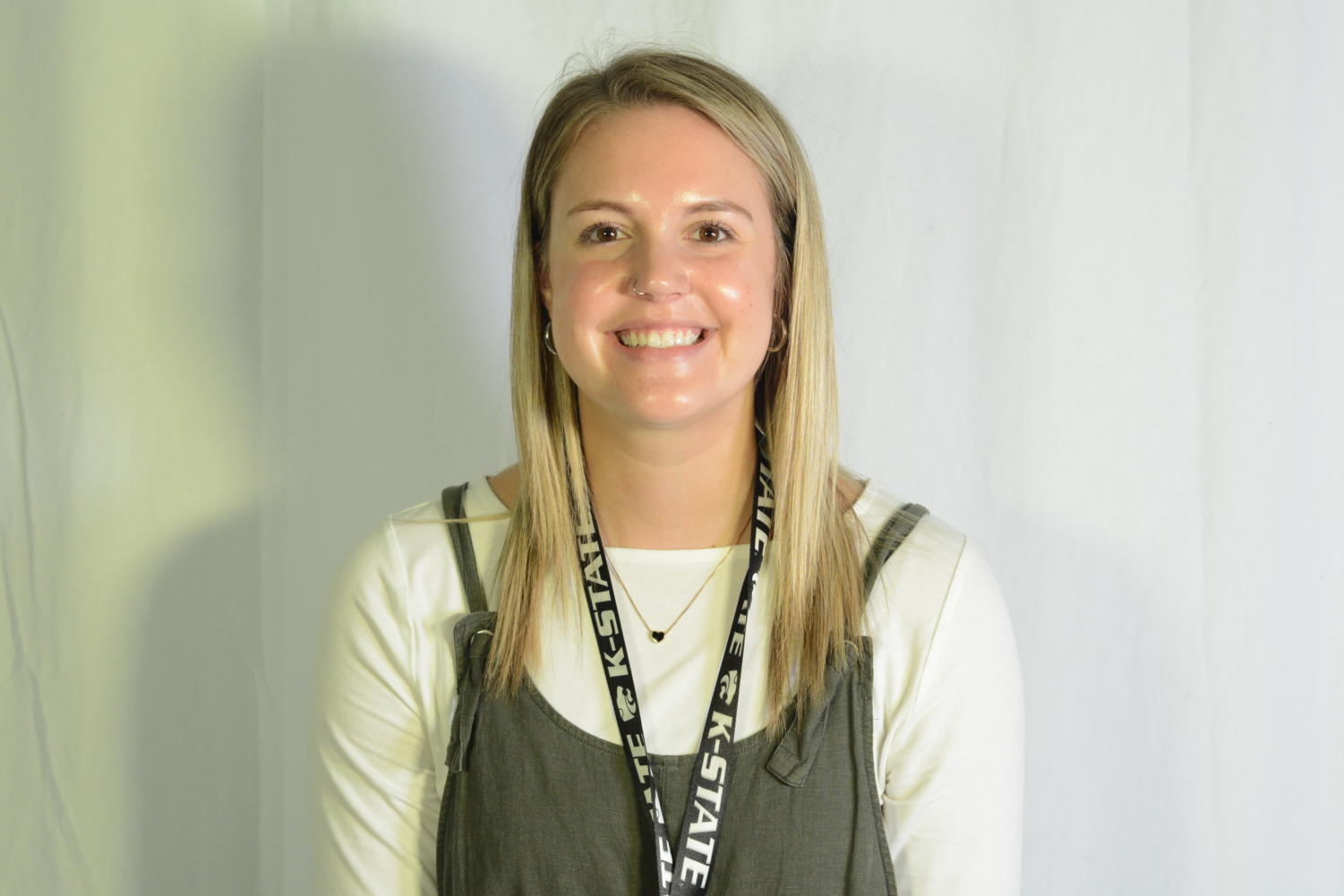 Mclain Hymer
"What made you want to become a teacher?"
I just graduated from K state this May with a degree in psychology and family studies. And I was working as an intern in a high school counseling office this past semester, my last semester at K state, and I found that I really liked working with high schoolers, I really liked learning about how to help them figure out their plans for the next year and specifically college application process and scholarships and all that stuff. And so I started considering going to grad school for school counseling or social work or something along those lines. But I kind of realized I wasn't ready quite yet to go to grad school right after I graduated, so I started looking for opportunities to just get back into s school environment and get some more experience and figure out exactly what I wanted to do and so I heard about this opportunity from one of my professors at K-State and that's how I found out about it and it worked out thankfully. 
"What impressions of south do you have so far?"
Oh gosh. Well every person I've met has been so incredibly friendly and welcoming which is really nice just because this is like my first job, I'm straight out of college and so I'm learning as I go. I mean I trained for a month over the summer but I'm still like learning a lot and have a whole lot to learn and I know that I will continue to do so for this whole year probably. But what's nice is everyone has been incredibly friendly and welcoming and is willing to help me with whatever I need. And I just love that it's a super diverse community and I feel like there's just a lot of different backgrounds and perspectives within the faculty and  the students and I think that that's just a really unique culture. And it seems like everyone's really proud be someone who works at South or goes to South as a student which makes me very happy and I've felt very welcomed even though I'm brand new. 
"What are your goals/aspirations for the year?"
That's a big question. I think that I want to…hard and fast goals that I have to meet is meeting with every senior and I do want to just help seniors figure out what they're gonna do and help them kind of navigate the process because it can be really daunting to figure out what you're going to do after high school. I just hope that i can simplify that for them and be a positive influence that they can come to and kind of just breathe for a second and just, if they are really stressed, figure everything out and let them know that it's going to be okay and that there are people here that want to help you. So I guess my overarching goal is to be a positive person for anyone that comes into my office and just help them figure out whatever they need even if I dont have the answers right away. Just helping as many students as possible.
"How would you describe the way you work?"
I like to be very collaborative. I think that there are so many people her that are so welcoming and friendly and willing to help me. Everyone in the counseling office, for the most part, has been her for a long time and they know stuff a lot better than I do. And so I really try to be good about asking for help when I need it and using their knowledge and experience to help me in my job. So just collaborating with people when I can. I think that I am very much a to do list person. So when I come in at the beginning of that day, I write down everything I need to do that day