It Is Finally Gameday, But Not As We Expected
The Kansas City Chiefs look to kick off their season against the Houston Texans today at Arrowhead Stadium.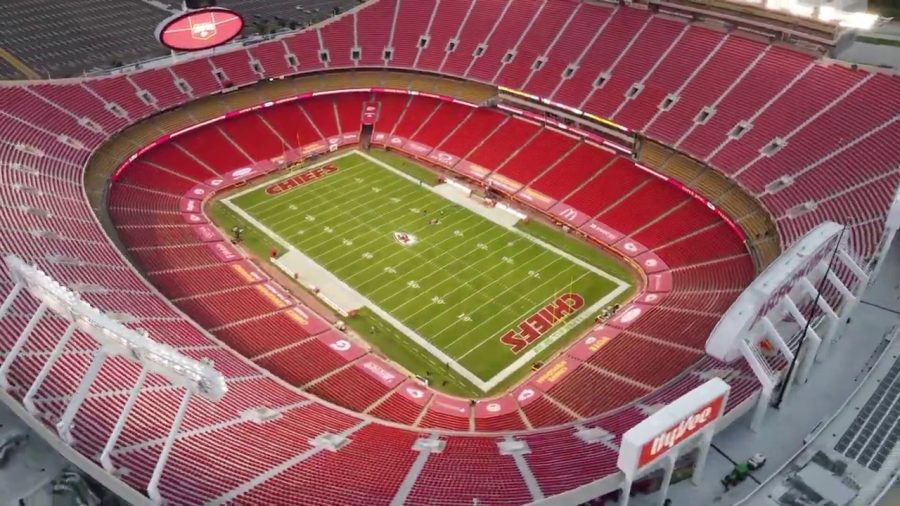 Jake Foil, Reporter
September 10, 2020
Kansas City, MO – The Kansas City Chiefs kickoff their 2020 regular season with a rematch of their divisional round comeback victory against the Houston Texans. 
The last time these two teams met, the Chiefs were down 24-0 at the beginning of the 2nd quarter. Then Mahomes magic took place. Quarterback Patrick Mahomes threw for 4 touchdowns in the second quarter alone, to take the lead heading into halftime, 28-24. The rest is history, as Kansas City went on to score 3 more touchdowns, a field goal, and held the Texans to one touchdown. The Chiefs  51-31 victory earned them a ticket to face the Tennessee Titans in the AFC championship.
This season's game might look a little different. COVID-19 has impacted the Chiefs Football season, as well as South's. South would have already played a football game last Friday and they made an announcement yesterday that Shawnee Mission schools will continue with football in the fall with certain protocols put in place. Only immediate family will be allowed in the stands at the games, as well as social distancing and mask wearing at practice. 
The Chiefs are almost back to normal, but with Arrowhead only at 22% capacity, it might seem a little more quiet for the record shattering crowd than when there is a full stadium. This does not seem like much of a concern for the Chiefs, as they come into this game as a 9-point favorite over Houston.
 The Deshaun Watson led Texans have lost DeAndre Hopkins, a big weapon that carried them to the playoffs last year. Hopkins, now a part of the Arizona Cardinals, put up 1,165 yards, 7 touchdowns, and a 69.3% catch percentage in the 2019 season. Brandin Cooks and Randall Cobb have stepped into Hopkin's place, but Cooks, the former L.A. Ram, is marked down as questionable for tonight's game. Also missing from the Texans roster is leading rusher, Carlos Hyde, who was signed by the Seahawks in the offseason due to his contract with Houston expiring. 
Let's not forget though, the Texans still have a major weapon on defense in J.J. Watt, who put up a very average year in 2019 due to injury, with only 8 games played, and 4 sacks. A healthy Watt is known to be a nightmare for the offensive line though, with two 20-sack years2012 and 2014, and 16+ sacks in both 2015 and 2018.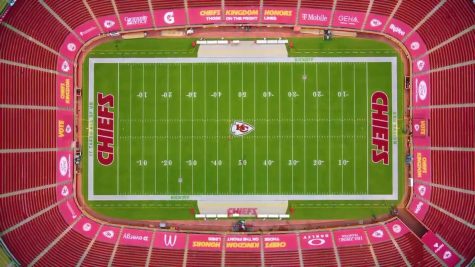 As far as the Chiefs go, they have only added to their array of offensive weapons during the offseason. They added speedy running back from LSU, Clyde Edwards-Helaire, but lost Lesean McCoy to free agency, and Damien Williams has chosen to sit this season due to COVID-19. Travis Kelce, who had 1,229 receiving yards, Tyreek Hill, Patrick Mahomes — who threw for 4,031 yards and 26 touchdowns — Mecole Hardman, Sammy Watkins and Demarcus Robinson are all returning on offense, just to name a few. And on defense, Frank Clark, Chris Jones who had 9 sacks and 1 forced fumble, Chavarius Ward, Juan Thornhill who had 3 interceptions, Anthony Hitchens, and Bashaud Breeland. In total, the Chiefs return 19 of 22 starters from their Super Bowl winning team. They look to go back to back, but first they focus on Week 1 vs the Texans.
One student is still hoping to watch their beloved Chiefs at Arrowhead this year  despite COVID-19.
"I hope to go to as many Chiefs games as possible this year," said junior Spencer Baker said.  "COVID-19 has really affected the way I watch the Chiefs because I'm usually at all the home games but now I pretty much won't get to be at any because of the 22% capacity."
Others are a little more content with the change,
"Well, it seems like I am just going to have to watch them on the TV, which is what I would do anyway, but I haven't really given it much thought other than that," junior Hanna Velicer said. 
 Watch the Chiefs as they play the Texans in KC for the NFL season opener tonight at 7:20 PM CT on NBC, called by Al Michaels and Cris Collinsworth of Sunday Night Football.