Coming To You Live From SMS
KSMS, SM South's video production program, has begun broadcasting football and soccer live.
Friday nights here at South look a bit different than they did last year and every year before. Instead of a full stadium with football players and cheerleaders, filled with the sound of the band playing, you can find a quiet, empty stadium.
Although it doesn't quite look the same, football and every other sport has still continued, but without the same crowd. KSMS broadcasted the first football game Saturday, September 19, as a way for the students, parents and faculty to view the game. Junior and KSMS member Macy Brassell operated the camera that followed the whole game.
"I volunteered because I knew that I wasn't going to be able to go to games because of the policies so I offered to do that but then I ended up really liking the actual broadcasting," Brassell said.
Some KSMS members filmed the game,others provided commentary and others worked the jumbotron. Junior and KSMS member Anna Kreamer helped work the jumbotron and produce the live stream show. The football game stream can be found on the KSMS Youtube channel.
"I think it's the best alternative we are going to get. Obviously you don't get the experience of being there with your friends but it's the next best thing," Kreamer said.
Although it doesn't look the same this year, there is still opportunity to help support the different teams.
"People should watch the broadcast to be in check with the school. We don't have a lot of things to look forward to or bond over, so it kind of gives a team feel," Brassell said.
KSMS plans to stream most of the home football and soccer games. Including tonight's rivalry matchup against SM East.
Leave a Comment
About the Contributor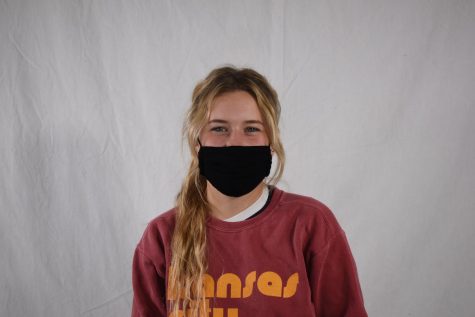 Annalie Polen, Co Editor-in-Chief
Senior Annalie Polen is the co-editor in chief for the Patriot. She has been on the Patriot staff for the past four years as a writer and editor. She enjoys...