The Gates Have Opened
Johnson Country has officially revised the gating criteria for schools surrounding COVID-19.
On October 1, the Johnson County Department of Health and Environment (JCDHE) released
an update on school gating criteria regarding COVID-19. Johnson County is in the orange zone,which according to JCDHE, allows for the hybrid school model.. Along with an adjusted gating chart, there is also guidance specific information pertaining to how school districts can conduct in-person or hybrid instruction, while in the green, yellow and orange categories. SMSD is communicating with JCDHE to ensure mitigation is implemented in hybrid and in-class situations. For middle and high school students who have chosen in-person learning, there will be a hybrid model of instruction when Johnson County is in the yellow or orange zone. When in the red zone however, all students will be remote.
With the hope that the county will remain in the orange or yellow gating criteria, middle and high school students would move to hybrid learning on Monday, October 26, along with mitigation protocols in place. SMSD will provide at least 14 days of notice when moving from one mode of learning to another, except in situations where immediate action is required.
When asked how she felt about the new hybrid learning, math teacher, Molly Fast expressed fears and things that she is looking forward to.
"I'm not sure how I feel about hybrid. While I am really looking forward to seeing and hearing students in the halls again, I was just getting comfortable with my remote routine. I'm not sure how I will teach both remote students and in-class students at the same time effectively, but I'll give it my best shot! What I am looking most forward to is spending time with my in-class students while the remote students are working offline," Fast said.
Whether or not you are excited to go back to school for only a day or two a week, I think we can all agree it might start to make life feel a little more normal again.
"I am excited to see humans in the school, other than adults who are taking a break from staring into their computers," social studies teacher, Tony Budetti said.
Leave a Comment
About the Contributor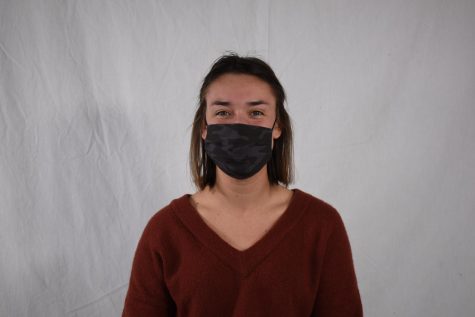 Sarah Ohlde, Copy Editor
Hi! I'm Sarah and I'm a senior this year and super excited to be reporting and copy editing. I love to play sports, hang out with my friends, keep my plate...