The Show Must Go On
Despite many challenges this year, the SM South theater department prepares for their first show of the year.
Relentlessness has been shown many times throughout this year as past South traditions find a way to continue in a covid friendly way. One holiday tradition that is having to be revised this year is the holiday play put on by the theatre. Written by a local playwright, they are performing "Stocking Stuffers!" again but with new covid friendly guidelines.
"We are doing it virtually, we've actually hired a company that does online ticketing, virtual live streaming, and has a whole marketing kit tied into it," director, Mark Swezey said.
They plan to continue with this set up and put out a new show every 5 weeks virtually. The company will allow for easier access to buying and selling tickets so that more people can attend the virtual shows. This unexpected change has shifted how the year looks in terms of how many shows are produced.
"Our show season has changed drastically, pushing back both musicals to second semester. How we operate in repertory theatre has also been challenging due to crewheads and crew members being in different groups of the alphabet, but we've pushed forward!," Company Manager of the Theatre, Morgan Lank said.
As we move back into full online school they will be faced with having to put a show together while meeting online. The theatre staff has been able to come up with creative ways to bring the show home.
"The one act plays we had, it was really cool, are set crew which you know they build all the scenes, they built I believe 22 backdrops for these one act play productions and delivered them to the actors home and the actors set it up behind them and they could project color on to it," Swezey said. This is one way that the students have been able to create under the given covid guidelines. Although many things have had to be altered there is great learning opportunity from these new experiences.
"Personally I've learned how to adapt to the circumstance, advertise completely online, and how to lead while not necessarily being in the room," Lank said.
As they say, the show must go on and with the challenges theatre has kept this mentality.
"We all wish we could be doing what we did last year up until March but I think the great thing about right now is that we are thinking outside the box", Swezey said.
Leave a Comment
About the Contributors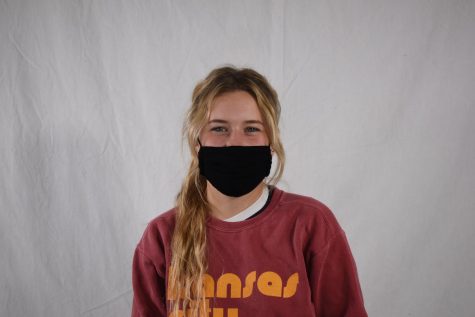 Annalie Polen, Co Editor-in-Chief
Senior Annalie Polen is the co-editor in chief for the Patriot. She has been on the Patriot staff for the past four years as a writer and editor. She enjoys...