On The Move
Head Coach Brett Oberzan and Offensive Coordinator Bob Lisher Leaving SMS
Yesterday morning, Coach Brett Oberzan called the football team into the weight room for a team meeting to announce his resignation. A shock to the entire team, as nobody had seen this coming. Brett Oberzan, a Raider for 6 years, is one of the best South has had, leading them to a regional championship in 2018, and earning himself a GKCFCA (Greater Kansas City Football Coaches Association) Coach of the Year Award the following year. "I'll always remember how close South was." Oberzan said. "Great community, great kids to coach."
According to a recent press release by athletic director John Johnson, the process of finding a new head coach will begin immediately.
Raider football will not only lose their head coach, but also their offensive coordinator, Bob Lisher, who announced a couple of weeks ago that he will be leaving South for Baldwin High School, and will take the head coaching job there.
"…a family atmosphere for the players, the players are great, I love being around the program, I love being around the players…" Lisher said regarding his time at South. A new offensive coordinator has been found for SMS already.
Both Oberzan and Lisher were loved by the team.
"It's sad to know that we have lost 2 major coaches in the last 2 months" junior wide receiver Spencer Baker mentioned in regards to losing both Lisher and Oberzan.
In regard to moving on, football players at South look to the future. Lisher and Oberzan have had a past of coaching together, as Coach O was an assistant coach under Lisher during his time as head coach at Free State High School. These 2 have worked together for years, and it feels appropriate that they are leaving South the same year.
The players continue to keep the same mindset heading into the summer, and as summer weights, and team camp starts, a positive outlook on things is most necessary. "We will overcome all of this adversity we have had to face and perform to the best of our abilities" Baker said in regards to the upcoming off-season.
As South continues the process of hiring a new head coach, more updates will be posted. At the moment, the new offensive coordinator has been announced, yet due to privacy, they would like to be kept anonymous. The new coach will likely be introduced officially in the following weeks.
Leave a Comment
About the Contributor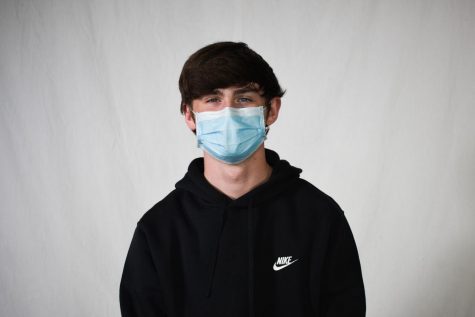 Jake Foil, Reporter
A first year reporter at South, after previously transferring from Blue Valley West, Jake is someone who loves sports, and wants to inform the public about...