National News- Week in Review
Russia is Banned Again
The World Anti-Doping Agency (WADA) has officially band Russia from participating in international sports competitions
After Russia being banned from the 2018 Winter Olympics, it is not shocking to hear that they are once again banned from this upcoming Summer Olympics. Grigory Rodchenkov, a Russian doctor, was key in the exposing of Russia's cover-ups, urging WADA to investigate after realizing that Russia was not faking their screening of athletes. This current ban will last Russia four years.  
Miss South Africa Wins Miss Universe Pageant
Only two of the top 10 finalists represented the African American community
Miss South Africa and Miss Universe Zozibini Tunzi pointed out that there weren't many contestants that looked liked like her. 
"I want children to look at me and see my face and I want them to see their faces reflected in mine," said Tunzi. 
Coming in second place was Miss Mexico and Miss Puerto Rico. Miss U.S.A. made the top 10. 
Following Steve Harvey's massive blunder in 2015, announcing the wrong winner, another similar mistake was made in the 2019 competition. When announcing best costume he congratulated Miss Philippines. The woman grabbed the microphone and told Harvey she was Miss Malaysia. Harvey angrily pointed out that the teleprompters were incorrect. 
In Support of our Environment
Climate activist Greta Thunberg takes a stand at the COP25 conference
During the Dec. 6 COP25 conference, Greta Thunberg made a stand against people in power who are ignoring protesters. Thunberg made this appearance after sailing for weeks at sea. She does not believe in traveling by airplane because of the dangerous emissions they put out. 
In November, Trump notified the U.N. of his intention to pull out of the Paris climate accords. Trump believes the Paris Agreement would hinder American workers while benefiting foreign countries. 
About the Writer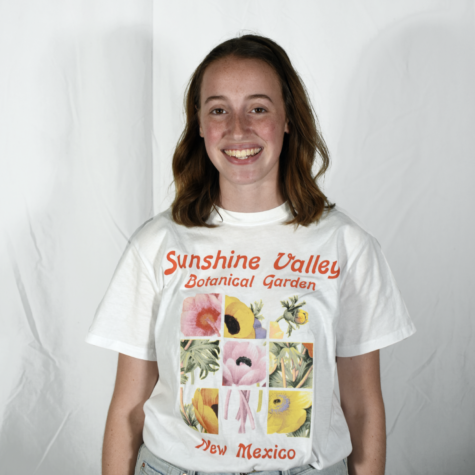 Nichole Thomas, Editor-in-Chief
Nichole Thomas is the Editor-in-Chief of "The Patriot". She has a strong dislike for the font Comic Sans and a secret liking of Georgia. Along with...