Homecoming Madness
Amidst the global pandemic, a rescheduled football game, and thirty minutes of rapid planning, court nominees look to find the silver lining of homecoming this year.
Friday, Oct. 9 is the 2020 homecoming football game and ceremony that was originally scheduled for the coronation to begin at 6:30 and the football game against Olathe South to follow, but with the COVID-19 outbreak on the Olathe South football team, a crazy thirty minute stretch for players and nominees ensued. After a rush of planning, SM South's athletic director John Johnson was able to schedule a game against Shawnee Mission Northwest, whose opponents also cancelled because of positive COVID cases, to be able to continue all of the homecoming festivities as planned.
Obviously, as we saw with the scheduling of the football game, COVID has made this year's homecoming festivities difficult, including canceling the homecoming assembly and dance. StuCo has asked students through social media to go vote on Skyward.
"It's a bummer because we can't have the parade, assembly, and other festivities, but it is still cool to know that the school voted me to be a candidate," senior Max Close said.
StuCo has been working hard this year to make candidates feel special. "We are trying our best to keep this year as normal as possible. We have a regular crowning ceremony and we talked to KSMS about doing their fun video about the candidates," StuCo president Grace Vavak said. Candidates are also thankful for StuCo's efforts to keep everyone involved.
"I think StuCo is doing a really good job of making things feel special for us, but it is definitely not the same because we can't be there in front of the whole school," senior Dylan Ziegler said.
Candidates are excited for the crowning, but also seem to be just as honored that their peers nominated them.
Leave a Comment
About the Contributor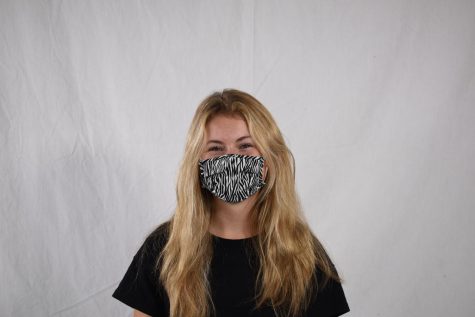 Reese Woods, Multimedia Editor
hi i'm reese and i'm the multimedia editor!