Getting In The Swing Of Things
Girl's golf and tennis have successful first week after the postponed beginning of the season.
With the delayed start of fall sports last week, golf and tennis hit the ground running. Tennis matches took place almost every day this week and the first varsity golf tournament was on Wednesday.
The Raider tennis team had a successful weekend, finishing 2nd at SM Districts. On Saturday seniors Mary Novak and Madison Hanna took second. Sophomore Carolyn Armstrong went 4-0 in singles. Juniors Madeleine Enko and Audrey Cauton went 4-0 in doubles. On Monday the team competed in a tournament at Lawrence High with seniors Mary Novak and Madison Hanna going into tiebreakers in two of their three matches. (SME and BNV match). Novak and Hanna won their doubles match on Wednesday against Mill Valley and Hanna won her singles match 8-3.
"It [Hanna's wins in her doubles and singles] was a good end to the week," Hanna said.
McLain Neal, a junior, shot a 77 in the first varsity tournament of the season. Neal tied for 4th but ended up taking 5th in a tiebreaker.
"I was very excited to see that I took 5th at the first tournament and it feels nice to start the year with a great score," Neal said.
Seniors Gretchen Schultz and Grace Vavak also attended along with senior Abby Brown. Schultz shot a 106 and Vavak and Brown shot a 123.
"While I was playing my round I felt great because I was hitting my driver really well and I was shooting well. Of course, I had a couple bad holes, but I tried my best to save myself with some birdies and I tried to stay positive on the course," Neal said.
Leave a Comment
About the Contributor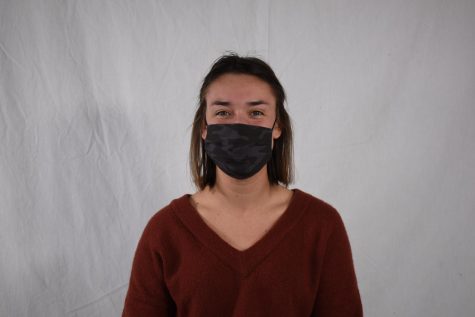 Sarah Ohlde, Copy Editor
Hi! I'm Sarah and I'm a senior this year and super excited to be reporting and copy editing. I love to play sports, hang out with my friends, keep my plate...